New Year! The term rings in positivity, hope and the unparalleled excitement of a fresh start. Whether it's about getting a better job, finally meeting that someone special, or fighting the flab, New Year is all about redefining oneself. And what would be a better way to do so than changing the way you look!
So here is a quick glimpse at the ten ways you can turn around your look and shine even brighter!
1) Give Yourself a Brand New Haircut
A haircut can transform one's look. It can soften down your face, make it appear slimmer, and do a dozen other things to make you look a better version of yourself. Sure you may love your locks, but a new hairstyle can give you a surge of confidence. So, go out there, book yourself a good stylist and get a haircut that keeps the compliments flowing throughout the first half of the year and maybe even more.
2) Add a Splash of Color to the Mundane Winter Palettes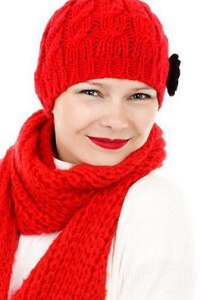 Do not return to monochromes and the mundane winter palette, as soon as you bid adieu to Christmas. Keep the happy times rolling by adding a splash of color to your wardrobe. Throw on a rich red muffler, a bright emerald overcoat, a bubblegum pink sweater, or just a pop of magenta on your nails and lips. And there you go, a bright, new, stylish person!
3) Make Diamonds Your Best Friend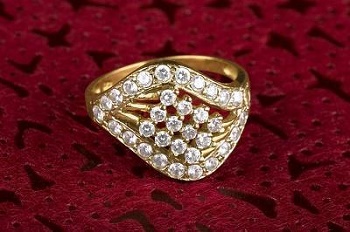 There is no better way to make a statement than diamonds. Sport solitaire earrings to look effortlessly elegant always, or wear a diamond ring to add a dash of grace and charm to any of your outfits. Wear them as multiple bands around your finger, or just a statement ring on one finger. Either way, it will glam up your look.
4) Go the Long and Short of It
There was a time when fitted short dresses were the go-to outfit when you wanted to look glamorous. However, this year has seen the revival of the anti-fit and longer silhouettes. Wearing an over-sized cardigan over a long dress is going to be a much-loved look throughout the winter months. At the same time, the leather skirt and knee-high boots continue to dominate parties and streets.
Take turns to wear the capes and long overcoats for creating a classic feminine look. Also, drape on the shrugs and boleros for a vintage appeal. The idea is to stay unpredictable and experiment with long and short hemlines and silhouettes.
5) Stock Up on Vertical and Horizontal
The aristocratic beige checks and stripes or the nautical line details, patterns with checks, plaids and stripes have been a strong feature across the fashion weeks. Most of us own quite a few of these but grab some more interesting pieces in vertical and horizontal stripes to look fashionable and straight off the runway.
6) Include Lots and Lots of Sheer Details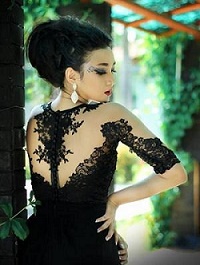 Sheer is definitely having its moment in fashion. It's an easy way to induce instant sex appeal in any of your outfits, and designers have got real experimental and creative with sheer. So, there is a sheer outfit regardless of if you want to do the conservative-but-subtly-sexy look, or if you want to pull a no-holds-barred-diva look. If you haven't done it already, it's the time to incorporate some sheer in your wardrobe.
7) Say Yes to Sorbet Shades
While most of us keep the sorbet, shades stocked away for summer and spring, we recommend you bring them out in all their glory this fall. Team them up with denim jackets with cartoon embossing or nude cardigans and delicate floral stoles to create a very different but alluring look.
8) Welcome the Wedged Sneakers to Your Wardrobe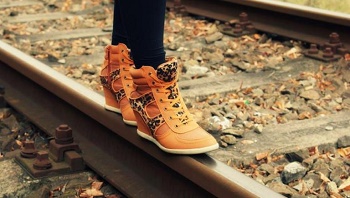 Did you know the French wear their beloved sneakers even to work? Give yourself a Parisian makeover this new year by sporting the cool new trend of the season, wedged sneakers everywhere, from work to play. They look terrific with pretty much everything. Chuck those stilettos and dressy flats and make way for wedged sneakers to look cooler and younger!
9) Layer Up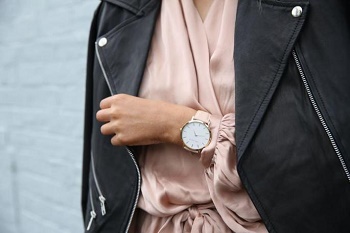 Jacket up, wear a cardigan over your collared shirt, a ruffles skirt over your black tights or a crop top over your bodysuit. Any fashionista will tell you how layering can spruce up the most boring outfits, and the creative satisfaction it gives. So, go on, break the rules, and experiment with layers to create a whole new look.
10) Add Some Interesting Eye-wear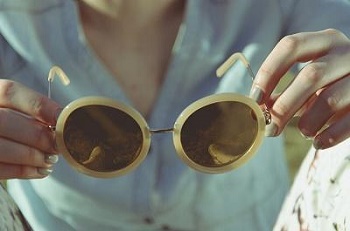 Your eyes are always going to be your most noticed feature, so make them stand out by investing in quirky, or classy eye gear. Round glasses, reflectors, style your eyes well. Also, watch a few YouTube tutorials and learn how to do the winged eye look, smokey eyes and much more. Do your eyes up occasionally to stir up some drama and take a break from your regular look!
So here are your ten commandments to change your look this new year! Try them, play around with them and create looks where you look new and different every time!