Social media marketing has become a major aspect of marketing strategies for businesses, whether big or small. Even though social media marketing has become popular over the recent years, it's still a new marking strategy for many business owners. With the potential growth that online marketing can give businesses, creating a successful social media marketing campaign is a critical step to ensure that business owners use Internet marketing effectively.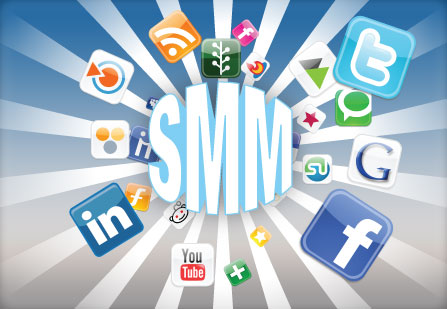 1. Identify your Target Market
Consider factors such as age, gender, and the product or service you're selling to identify your target market. After identifying your target market, you can research where your target market is online, such as in blogs or forums, and socialize with them. This helps raise awareness about your business and shows that you can offer helpful information.
2. Plan ahead
In order to have a successful social media marketing campaign, plan out your digital marketing strategy before implementing it. By planning ahead, you're able to feel more secure about your campaign and have a better marketing strategy for your business.
3. Host a Webinar
Provide valuable information through a webinar, andask your followers or fans to register to it. When you provide useful information that viewers can apply in their lives, they'll be more interested to see what else you have to offer.
4. Track your Campaign's Progress
Use Google Analytics or a similar metrics tool to track your campaign's progress. It shows how your viewers found your sites and if your SEO is effective. This allows you to fine tune your marketing strategies to make it more successful.
5. Socialize with your Followers
Many businesses confuse social media sites as promotion platforms and don't socialize with their fans. However, it's important to respond to comments and questions, which helps build your business' reputation and show followers you care.
6. Update Social Media Pages Regularly
Keeping your audience's interest is critical to your business, so update social media pages regularly with fresh content.
7. Make it Easy for your Fans to follow you
Whether you add an RSS feed button to your blog or offer a free subscription to your content, make it easy for your fans to keep updated on your content.
8. Post Content on Sites that have Sharing Features
When you have your fans or followers share your content, it can spread across the Web and help you gain more followers. Sites such as Pinterest and Facebook have sharing features that can help spread the word about your content.
9. Link to your Social Media Pages
On your business website and other social media sites, be sure to link to your social media pages. This makes it easier for visitors to find and follow you on social media sites.
10. Incorporate Media into your Content
From images to videos, you can include media to your content to gain more interest from visitors. This also gives you more opportunities to write unique content and create a stronger connection between you and your audience.