In this age of technology and the internet, there is no better way to market your business or present yourself to the world than to have a website and attract traffic to it somehow. We live in a world where the most financial transactions are made online now and with the developed structure that we have online, there are no trust or reliability issues anymore either. A website is the best way to communicate with your intended audience or public because it's the most easily reachable way.You might put up a thousand different posters in Texas and hope to reach many of the people that reside there, but if you just post a headline on your website, you can be able to reach thousands of people from every state of the country and even from outside the country without having to spend 1 percent of the money that you would spend on posters and other material marketing stuff. The importance of having a good website for yourself is also very important these days. If you are a freelancer, then what better way would be there than to just go ahead and upload all of your documents and portfolio on the website. Even if you are a student and have done some quality research work, you know that the best way to share that with most of the people is to just update it on your website. How to then draft a website that's going to win you a lot of good feedback and possibly a lot of traffic? How to make sure that your website is not only easy on the eye, but also easy to use? Read on as we list down some of the things that you need to keep in mind while designing your website: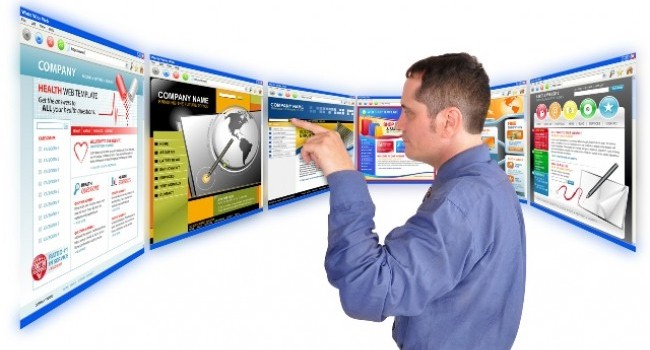 The Overall Design:
It can't be stressed enough that the overall format of your website is the most important thing that there is. Now this is something that only a good designer can choose and even though you might consider yourself a good judge of creativity and color, it's always recommended that you consult somebody with expertise before paying for a web design. If you are good at designing yourself, then that is even better!
The Text:
Something that we believe, hasn't shared the importance it deserves is the text color and also the text size that you choose for your website. The color needs to be spot on in order to ensure easy readability and the text size needs to be appropriately chosen for the same reason too.
The Images/ Multimedia:
The usage of images and other fancy stuff like video rollers or slideshows is also important to make a good website these days.Always try to keep a balance though because you don't want to do a trade-off with information.
Usable:
The website that you end up designing should be easy to learn and users or visitors should have no problem in using it without any hassle or unnecessary trouble.
 Author Bio:  christiana antiga has been the lead writer for the online company write my research paper – PurchaseEssaysOnline.com for the past 4 years now. She has expertise in writing articles on all sorts of different niches.