An international living filled with entertainment and wellness including spa homes is destined at new location namely 'Raheja OMA'. This project comprises two options such as low-rise living (Sansara Residences) and high-rise Akasha Tower. Positioned on NH-8 in Dharuhera, OMA Township comes as reviving breath fulfilling the blank space that exists in this vast industrial belt. It fulfilled the needs for quality and premium housing needs. The global outlook of OMA is beautifully appraised by the skypad & infinity pool on the 36th floor of the Akasha tower. And the complex also involves the clubhouse occupied for various activities like spa, boutique, library, gym and other indoor outdoor sports activities. The OMA premises have a business and retail centre, to incur the daily essentials of the dwellers.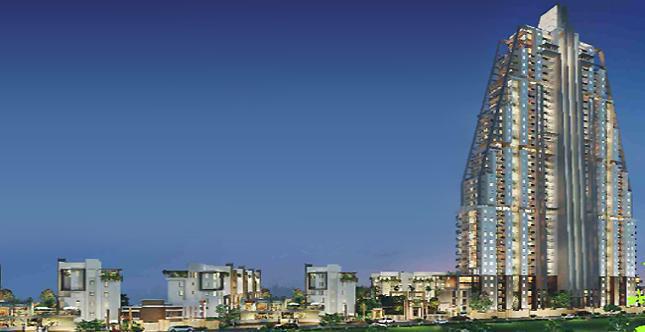 Raheja OMA arouses the curiosity of directors, top executives, and expats to get their office space here. Oma also offers a unique option to own a wellness spa home in spite of booking spa resorts near Delhi.  Nestled away from the buzz of the city, this is found to be a relaxed morning drive away. This is a place where one can get relax, revitalize, socialize, amuse, and a peaceful place to connect with God and find happiness even more. Oma is an ideal residency for retired people too, as it offers an oasis of peace and tranquility, in a gated environment. A self secure community fenced by all the necesities like medical center, shopping, health programs, etc.
With lavish wooden work finishing, these apartments is well addressed and revealed to the inhabitants to come with the flying colors of pleasure and satisfaction. Adding to its location advantage, OMA apartments are noticed by the city people to reside in this glorious building. Having proximity from both national highways NH-8 and NH-71B (Rewari-Sohna-Palwal Highway) the Raheja Oma group has roped its presence in the region.
The Akasha and Sansara residences' of Raheja OMA offers a wide array of options like 1BHK, 2BHK, 3BHK, 4BHK and penthouses. This apartment by Raheja Builders gives the opportunity to come together with the different hordes of the society. Spreaded over the affluent area of 8.53 acres of terrain, the premises is covered with the greenery of ornamental plants which decorates the region.
Oma residency, Dharuhera gives your life to step up in a unique way. By tracing every minute detail of this royal lifestyle, one will get live experience.  For the recreation point of view, a service that rejuvenates is the spa and Jacuzzi /sauna, facilities are provided. Capturing the sociable nature of human being to socialize and entertain, multipurpose halls have been provided for various function organized with family and friends. Captivated with delightful and lustrous walls and floors, these apartments are set with latest widgets and impressive designs.