PDF format has become very popular among the users because of its great security features to protect the copyrights of the documents. Users feel confidence in dealing with PDF format because of its security from viruses. Another strong reason for the popularity of PDF is its readability because it can be viewed on any platform, be it windows or Mac. It doesn't matter what language your system is using, you can view and print the PDF files in the same manner.
When it comes to editing the text documents, Microsoft word format is equally popular with users as is PDF for viewing and securing files. While we can't really compare the two formats because each of them has its own advantages, easily editable word documents have certain upper hand. It is more pertinent to make a link between the two equally useful formats instead of making comparisons between the two. It is a fact that has been recognized by Microsoft as they have added the PDF format in the Save as list of Word, so creating a PDF file from a word file is not a problem.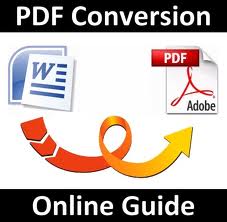 However, creating a word file out of a PDF file has always confused users. Third party converter software provides the answer to the question of converting PDF to Word. Check the PDF converter for Mac at http://www.iskysoft.com. When we search for PDF to Word converter softwares in Google, we find countless links and programs. But good converter software must have a few qualities that we will discuss below one by one.
First evaluation indicator for PDF to Word converter for Mac is its output quality. After all what else is the ultimate requirement if not quality of the converted document? In most of the cases original layouts, contents, images and other components of a document are desired to be preserved in the converted document. It kills the very purpose of conversion if the resultant document is a mess.
Then comes the price, because ultimately it is all about economy. Mostly price is directly dependent upon the features and output quality of the product. However, one can always look for special discounts and promotions offered from time to time by the vender.
User friendliness is the key to software operations. Anyone can guess the reason behind the popularity of Windows operating system, user friendliness. Feature rich refined software can be instantly rejected by users if it is not easy to use and involve complex operations.
A mixture of user friendliness and flexibility is the ability of the PDF to Word converter for Mac to support batch and partial conversion. Batch conversion is related to efficiency and frequency of conversion at a time, while partial conversion is connected with flexibility to choose from the large PDF file. With partial conversion you can select a range of pages or a selected number of pages that you want to convert.
As we go down the list of necessary qualities of good PDF to Word converters, our choices keep getting narrowed down. Know more about the qualities of PDF to Word converter for Mac at http://www.iskysoft.com/convert-pdf/convert-pdf-to-word-mac.html. Our choice reflects the interplay of all these qualities or a few of them.