Mahindra Thar is a great car to own, particularly for people who are into thrilling adventures, the monsoon season is on and for people who are interested in a trek drive in the rain along adventurous muddy roads then the Thar is the perfect car to take along. Mahindra an established Indian based automobile manufacturer is a pioneer of the sport utility vehicle market and the Thar is among its spectacular creations along with XUV500, Xylo, Scorpio, TUV300 and KUV100. So what makes the Thar desirable and why is it an awesome car to just drive around any and everywhere, let us explore the fantastic features of Thar.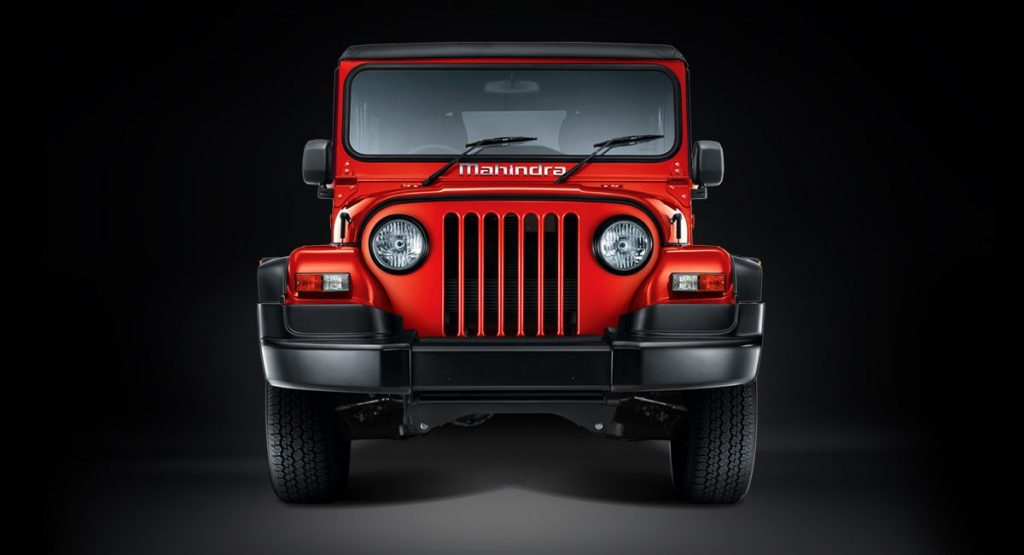 Exterior
SUV's are creatively designed cars, styled to develop a macho and sporty architecture, and when you look at the Thar, it is more than just an artistically styled SUV, it is really something else, and it has an extraordinary design. When you view it at first sight, you will be reminded of a typical jeep and how exciting is to drive a jeep like SUV, it is certainly thrilling to the core. The new Thar has restructured bumpers, admirably sculpted round headlights, and to create an ideal sporty appeal the car has fenders on both sides. The rear section too looks attractive and the rear bumper is covered in a neat plastic and shiny metal structure. The tail lights are designed into neat boxy structures and it looks awesome. The car is 3920mm long, 1726mm wide and 1930mm tall and has a ground clearance value of 200mm.
Engine
The new Thar is sold with two diesel power-train options, the mid-range and the base car runs on an efficient MDI 320TCL 2.5-liter engine with a phenomenal 2523cc displacement power. The four cylinder is connected to an innovative direct injection fuel supply system technology that generates fierce energies of 182.5Nm torque and 63bhp power. The mid-range car is engineered with two speed gear levels equipped with an advanced shift transfer case. The engine is a powerful CRDe 2.5-liter mill connected to an innovative common rail direct fuel injection technology and it generates efficient energies of 247Nm and 105bhp.
Braking and Handling
The braking and handling efficiency of Thar is great, the car has is engineered with a dual circuit braking system fitted with vacuum assisted servo and tandem master cylinder. The most loaded variant is fitted with an effective hydraulic braking system that has a master cylinder with load conscious regulating valve (LCRV). The front wheels have disc brakes and the back wheels are fitted with drum brakes. The mid and entry level variants have a potent leaf spring suspension in rear and front axle. The most loaded car has an independent front suspension and rear axle is supported by semi elliptical leaf spring.
Safety
The new Thar is engineered with ladder frame chassis and it is revolutionary and popular with the Indian Military. The car can maneuver effectively on any kind of terrain, the tires are exceptionally durable and can withstand even extremely muddy and slippery roads. The car is engineered with a potent immobilizer and it incredible and offers security from thefts. The other powerful safety features are turn indicators, halogen headlights, nine inch boosters with disc brakes and seatbelts.
Fuel efficiency
The mileage power of Thar is commendable the 2523cc MDI 3200TC L engine with the inventive direct fuel injection technology gives 18kmpl and the 4×4 car generates 16.5kmpl. The other engine is a CRDe mill and it is engineered with common rail direct fuel injection technology and it generates 18 kmpl.
These are the five remarkable features of Thar and the mystery behind the vehicle's incredible off-road performance is braking and handling, engine, fuel-efficiency and safety. The Thar is a unique priced-possession to own, and the interior of the vehicle is just as exciting as the exterior and it is covered in a classy black and grey color theme. The quality of material is first grade, the newly designed dashboard looks amazing, and the 2-Din music system is awesome and the air-con vents are super powerful. There is ample space inside and take note of the stunning new three pod instrument cluster, lockable glove box and premium seat upholstery.
Colors
Owning the Thar is exhilarating and it is sold in equally pulsating shades such as diamond white, arctic white Di variant, red rage, fiery black, mist silver, champagne Di variant, sunny beige Di variant and rocky beige.
Variants and Price
The car is rolled out in four variants, DI 4×2, DI 4×2 PS, DI 4×4 and CRDE and it is sold within a price range of Rs 5.3 to 8.9 lakh.
The most sought after rivals of Thar are Force Gurkha and Maruti Gypsy.
The characteristics of the car that makes it admirable and a credit-worthy product is the marvelous exterior architecture, power packed engine, revolutionary braking and handling, class-performing mileage and world-class security.
Wherever you go, on any kind of lane, the Thar will protect you from all angles, and now is a good time to head on a scenic vacation, since it is the monsoon season, and a hill station drive is going to be pleasant with the great chilly weather. For people who are keen on the Thar, or have dreamt of owning the car for a long time, can buy their dream come true vehicle now.
So buy the Mahindra Thar now and it is among the best gifts ever, and you will feel amazing owning it.