Sony needs no introduction and is a pioneer in providing high quality phones with unmatchable sound quality amongst one of the features that sets it apart from other competitors. Sony's Xperia Range has become popular universally and they never fail to surprise customers with features like adding dust proof and water proof benefits to their products. You can find all the latest range of Sony phones using snapdeal coupons and get great deals on them during the festive season making it all the more celebratory!
Check out amazing Sony models under 10k that are worth buying this Diwali:
Sony Xperia E4g Dual
The Sony Xperia E4g Dual offers a comfortable 4.7 inch screen which you can easily use. It runs on a Quad Core 1.5GHz Processor with 1GB RAM for great speed. It comes with a 5MP primary camera with LED Flash along with a 2MP front camera. It has 8 GB internal memory which can be 32GB. It supports both dual sim as well as 4G networks making it all the productive. With good configuration and a great battery backup, this phone is worth buying for sure!
Sony Xperia J
The Sony Xperia J has some stunning specifications which include a 4 inch screen with Gorilla Glass protection. Apart from a comfortable screen, the phone has a Single Core 1GHz Processor along with a 512MB RAM for great performance. It offers 4GB internal memory which can be bumped to 32GB. It's a lightweight phone with a 5MP primary camera and a 0.3MP secondary camera for great memories. It has a talk time of up to 7.3 hours and a great battery life making it quite a good buy for its price!
Sony Xperia E4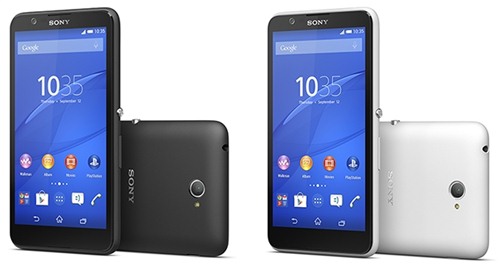 The Sony Xperia E4 comes with a 5 inch screen with good color representation giving you a great viewing screen. Its internals are powered by a 1.3GHz Quad Core Processor along with a 1GB RAM. You can get your hands on this powerful phone thanks to amazon coupons that gives you even better deals for its price! Its internal memory is 8GB which can be expanded to 32GB. As for the camera, the phone has a 5MP primary camera with LED flash along with a 2MP secondary camera giving you great photographic output. The phone has good battery life and is extremely light weight as well making it one of the most popular phones under the 10,000 category!
Sony Xperia M
The Sony Xperia M is an absolute thrill and offers you a comfortable 4 inch screen with good sharpness thanks to its 480×854 pixels. The phone is powered by a Dual Core 1GHz Processor along with a 1GB RAM. The phone has 4GB internal memory which can be further increased to 32GB thanks to a memory card. As for cameras, the phone offers a 5MP primary camera along with a 0.3MP front facing camera for good selfies. It has great talk time of about 9 hours and makes a fine possession for its price!
Sony Xperia SP
The Sony Xperia SP offers a brilliant 4.6 inch HD phone with Gorilla Glass Protection for an amazing viewing experience. It runs on a Dual Core 1.7GHz Processor and a 1GB RAM making it quite nifty and quick to work with. It's internal memory of 8GB can be expanded to 32GB and it has an amazing talk time of up to 18.8 hours. As for cameras, this phone offers an 8MP primary shooter paired with a 0.3MP secondary shooter giving you great options for photography. This phone deserves applause for providing amazing features at such a brilliant price.
Get your hands on these brilliant Sony models which are not just budget friendly but can provide you with great performance making them totally worth their cost!