Starting and maintaining a business are one sort of a challenge but that doesn't outnumber the opportunities you would get if you are an entrepreneur. Many countries are offering their immigration like Canada, if you are an entrepreneur all you need would be a Canadian citizenship Consultant and you would be good to go. In this age and time, we all know that good businesses don't run on just money but it needs solid strategy for marketing and growth which would help the business to grow. Coming up with marketing strategies that doesn't only promote your brand, but also become the vital growth of your business too.
After the initial phase which is to achieve the market fit, your growth would be dependent on the smart marketing efforts and that would also help to achieve the customer retention goals. However, one should always know that there is no such thing as the magic marketing strategy which would skyrocket your business in just one night. The goal of any marketing strategy is to connect the right customers with your business and that could help you to meet those revenue targets. It isn't the case too that if one marketing strategy works for one business, it would also work for another one because there are a lot of things which are very different when it comes to two businesses.
Here are some of the best strategies where you could choose the type of marketing strategy for promoting new brand:
Facebook Advertising

There are around two million SMEs which advertise on Facebook, because people spend most of their time on this social media platform which has made it to be an inexpensive and very efficient platform to promote the products and the services to the target audience which would vary from business to business. Advanced targeting is involved in Facebook advertising and it would allow the business owners to select the audience on the basis on the location, age, interest, sex, the online behavior, the purchase patterns and other factors. Getting your ad on Facebook is very easy as all you need would be a catchy headline, an interesting copy, an image and a link.
If you have a business which involves strong visual products/services then you could also go for the Instagram ads as they also benefit from the same data base as Facebook does and it would allow you to connect with the audience more.
Google My Business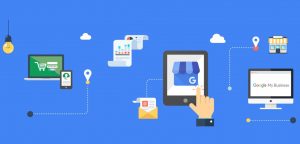 One of the most powerful things that you could do is to rank your Google My Business listing. If you are someone who is running a local business and wants to target the local clients then this strategy would work best for you. If you are ranking the GMB listing then there is a very high chance you would be able to gather a large number of highly qualified leads and you wouldn't have to spend even a penny on the ads. GMB is combining all the different Google platforms into one and you could get quality leads.
Google Adwords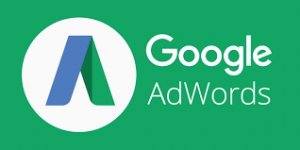 If we could even think for a second how we turn to Google for every single query or question in our lives, we would be amazed. According to reports, there are more than 40,000 queries every second on Google. There isn't any other platform out there which would get that many eyes on your business offering as Google could. Google Adwords has become the Godfather of the online marketing channels and it has been there for a long time. However, one should know that it is expensive and you should really know what you are doing before you start on it. Adwordsis basically a paid channel but still it would be showing relevant results to the users so you could always cut your cost low if you utilize your SEO page properly. A score is added to your based on the Click Through Rate, relevancy and then the traffic that your ad is sending. You could always get immediate results through Adwords and know that you are going in the right direction because of the fact that those leads and traffic would be right in front of you to analyze.
Content Marketing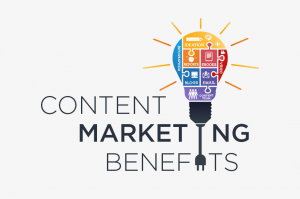 Content marketing has been changing everything since 2016, and marketers have said that it has a high level commercial impact on the business. Content marketers create content which is valuable, relevant and it is rightly aligned with the interest of the audience. Content marketing is focused on the long term growth and it allows the audience to come again and again which would also help the retention rate. However, it should always be kept in mind that content marketing isn't easy and few things like quality of the content, optimization for SEO, interest for the readers should always be considered.