Is it the time when you think of getting plantation shutters in your list of necessities? If yes, remember that Composite, vinyl, and wood are the major materials used for designing and creating perfect shutters with long-lasting approaches. Now, you might be wondering about the best one among the lot suitable for your home. Each material has its own specifications and features. You can choose whichever one you want in the list and check whether these are available in the market.

More To Know:
Before you choose the right shutters, it is time to learn more about plantation shutters. Often termed as plantation blinds, these are interior shutters and come handy with wide louvers. The louvers are mostly 3-1/2 to 4-1/2 inches wide. These shutters are widely popular among some parts of the world, and mostly targeting the Western and Southern states.
The larger louvers of these shutters help give an elegant look and are perfect for bedrooms and dining spaces. There are some versatile window treatments available, which can easily translate the casual rooms into better living spaces. The popular color of the plantation shutters among the lot is white. However, there are some people, who love to experiment with the stained shutters too.
Advantages Hard To Resist:
There are so many advantages associated with such shutters and you need to go through the available options in order to choose the best one among the lot. Once you have the advantages by your side, it won't be difficult to make the right choice and invest money on that item too.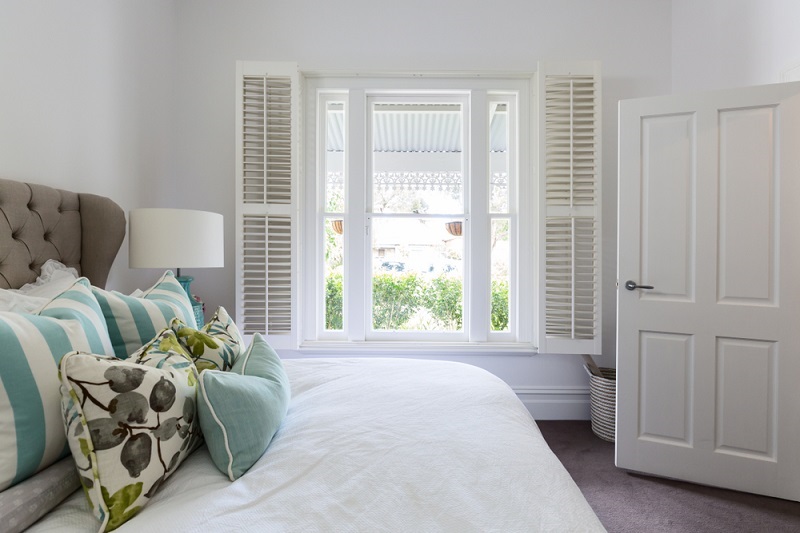 Always opt for the shutters, which are rather easier for you to maintain. The interior plantation shutters are really easy to maintain and these items will not take much than simple wiping down with a damp soft cloth. That will help the plantation shutters look great.
These shutters will further offer the homeowners with a near-absolute control over air flow and privacy, which happens to be another major reason to choose these shutters for help.
These shutters are available in classic designs, and this helps in complementing various home decors. That's the reason behind its growing popularity among homeowners and interior designers.
There are top-notch manufacturers known to create such plantation based shutters. So, when you are planning to purchase one, you can rest assured of its quality. Moreover, you don't have to pay extra for procuring these shutters from reliable sources.
Time For The Prices:
Before you happen to get in touch with the right Plantation Shutters for your use, it is crucial that you log online and get to learn more about the price. This will help you to pre-set a budget accordingly and opt for the plantations of your choice. In general, the price of these types of shutters will be around $2000 to $2500. The prices are mostly subject to vary widely from $1000 to $3000. It solely depends on the materials and sizes you have chosen. The most expensive ones are the custom shutters. Moreover, if you ask the experts to install it for you, these professionals may add the extra charge on the existing price as manual labor.
For The DIY Ones:
If you don't have enough money to spare on plantation shutters, you can opt for the DIY methods. Through these DIY steps, you can purchase the materials and create plantation shutter within cost-effective rates. If you choose faux wood for creating shutters, your range will vary from $80 to $200. In terms of natural wood, the range will be from $90 to $300. Additionally, for the tools, be sure to keep around $4 to $15 handy. For mounting hardware, you will need around $4 and the closures or locks will cost around $15.