The infamous Chinese smartphone manufacturer Xiaomi is coming with its new smartphone in the Indian market which is Mi4. Its already launched in china. It's the successor of MI series. Mi3, the last smartphone of this series got a great success in Asia and this is the reason why this Chinese manufacturer continues to launch smartphone in this series.
Xiaomi Mi4 is a similar copy of IPhone. People are tagging this smartphone with the name "Chinese IPhone". Well Do Xiaomi Mi4 really worth consuming? We will find out in this quick review.
Glossy Design – Giving a Premium Look
The design of Xiaomi Mi4 is almost similar to IPhone 6. It has silver colour strip around the cell phone. The bezel of the phone is reduced in a decent way as compared to Xiaomi Mi3. Its 5 inch smartphone and edges are a bit sharp that enables to make a good grip on the phone. You can remove the plastic back cover with a suction cup. Overall it gives a good feel on the hands and the premium glossy look adds the value to it.
Quad Core Processor – Good for Core Gamers
If you are a core gamer then you would like this phone because it comes with Snapdragon 801 Quad core processor which is able to run high end games on your smartphone easily. This processor runs with a clock speed of 2.5GHZ. It has 3 GB of Ram which is perfect for big games. It also comes with Adreno 330 GPU.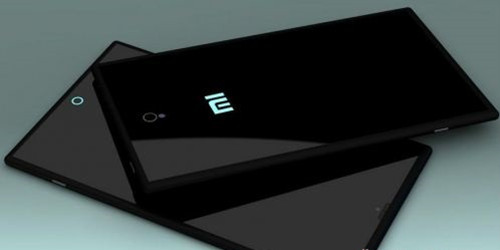 Full HD Display – Perfect to watch HD Movies
It comes with 5inch full HD IPS LCD display which will give a quite good feel while watching HD movies. As I already said the bezel of this phone is reduced dramatically so it looks like an edge to edge display. In China it is launched with Xiaomi UI 5 but in India it will launch with Xiaomi UI 6.
Decent Back and Awesome Front Camera
Xiaomi Mi4 features 13 MP back camera with auto focus. The camera quality of this phone is decent. It will give you pretty good images in daylight but in night this may disappoint you a bit. You will definitely impress with the front camera of this phone as it comes with 8 MP camera which will also record your video in full HD. So it is perfect for doing video chats with this smartphone.
Storage – No External Storage
It comes with two storage variants 16 GB and 64 GB. In 16 GB version user can store roughly 10 GB of data, 6 GB is pre used. There is no external SD card slot to increase memory size. This is one negative point in this smartphone.
Other Features
Xiaomi Mi 4 comes with the Android 4.4.2 KitKat. It also features common connectivity features like Wi-Fi and Bluetooth 4.0. There is an option of tethering in Wi-Fi so you will be able to create your own Wi-Fi Hotspot with this phone.
Last Words – High End Features at Reasonable Price
This Chinese manufacturer Xiaomi launched this smartphone with lots of features and has covered almost all major factors to make it premium. So you can buy this smartphone to experience the high end features in a very decent price.
The story won't end here, now on the web there are rumors regarding the next flagship Xiaomi Mi 5 that might be launched in the first quarter of 2015.