Physical exercise can help you stay fit and prevent chronic, movement-restrictive conditions. But did you know it can also help you look beautiful? When you engage in regular workouts, you will be able to enjoy a healthy and glowing look. Keep on reading below, to discover five interesting ways in which exercise can help you look gorgeous.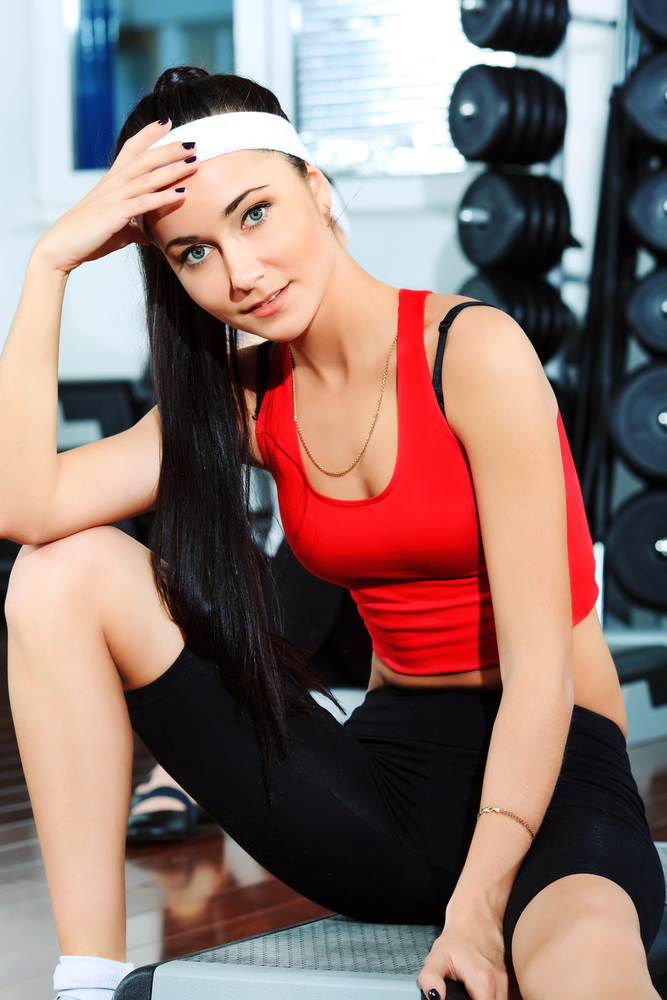 #1. Working out for a well-rested appearance
When you work out on a regular basis, you will be able to fight off the signs of tiredness in a more efficient manner. Not only will your skin possess that natural, healthy-looking glow but you will finally be able to get rid of bags under eyes and other similar problems. Everyone will envy your well-rested appearance, asking you about your secret. The more you work out, the more rested you will look, taking years off your face.
#2. No more acne
Adult acne is a common problem for a lot of women, leading to self-esteem issues and even social isolation. If you want for your acne to clear up, all you have to do is take up physical exercise. You can run, use the treadmill or go swimming; it does not matter, as long as you are physically active. Soon, you will see that your acne has cleared up, with your complexion looking greater than ever. Instead of spending all of your budgets on expensive acne treatments, try out physical exercise instead.
#3. Self-confidence
Even though there are a lot of benefits associated with physical exercise, self-confidence is one of the most important ones to consider. People who work out develop a sense of self-esteem, which contributes to a positive outward appearance. The interesting thing is that the sense of self-esteem appears before the actual fitness, suggesting how important the suggestion at the level of the brain is. Physical exercise can also make you more attractive in the eyes of others, so think about that for a change.
#4. Better posture
As we live in the age of technology, we have the tendency to slouch. From the point of view of health, this is bad posture, one with clear consequences for our spine. However, it has been proven that regular physical exercise can improve the posture, which can make you look quite attractive. When you learn how to stand upright and not slouch, your whole appearance changes.
#5. No more stress or anxiety
When you are all stressed out or suffer from anxiety, this shows on your face. The more you worry, the more your appearance changes, making you look all cloudy and pensive. When you work out on a regular basis, you are stimulating the release of endorphins at the level of the brain, such as serotonin and dopamine. Known as the happiness hormones, these can reduce the level of stress or anxiety you are experiencing, with positive effects on your appearance as well. Physical exercise can eliminate mood swings as well, having a genuine impact in your life.
Conclusion:
Once you have established a physical workout routine, it is high time you sought other solutions to improve your complexion. For example, you can consider Meladerm skin lightener, an advanced skincare solution that is guaranteed to eliminate blemishes and imperfections from your skin. You can use this product in all confidence, eliminating scars, dark spots and other discolorations. Moreover, this product is 100% safe to use; it does not contain any harmful ingredient. Always take good care of your skin, as this will help you stay and look young for as long as it is possible.
Video: 4 Ways Exercise Will Enhance Your Beauty
Author Bio
Kathy Mitchell was born in the USA. She has done MA in English Literature. She loves to publish her article on different health and beauty websites. In her spare time, she like to do research on health information. She is contributing to Consumer Health Digest since past 6 years. Connect with her on Google+, Facebook and Twitter.