Computers are now so affordable and functional that they have become a household necessity. In the early days of computer development, it was very conventional to have a desktop computer in your home – plain and simple. Today, it is a different story. The market has adapted to fill every gap, providing personalised options for those whose needs are specific. Here, we take a quick look at the options which are open to somebody looking to buy a new computer today.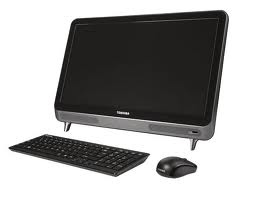 The Tablet
When they were first released, however revolutionary they seemed, tablets weren't ever viewed as a particularly serious computing option. The development of keyboards with full connectivity, though, has changed this. If your number one priority is portability and your computing needs are simple, the tablet remains the clear choice for you.
The Netbook
Just a small step up from the tablet, the netbook provides a more traditional computing experience at the entry level. Equally portable, but perhaps a little more powerful, the netbook is a popular choice for those who like to work on the move.
The Ultrabook
For those willing to pay a little bit more, the ultrabook is able to grant customers the portability of a netbook without losing any of the speed offered by a dedicated, high performance machine. You might not be able to play the latest and most intense games on these beautiful machines, but you can be sure that laborious loading times will be a thing of the past.
The Gaming Laptop
There is no doubt about the speed of the ultrabook, but we've mentioned that they aren't yet capable of functioning as a dedicated gaming station. You can bet your bottom dollar, however, that this market gap has been filled. If you're willing to give up the super slim chassis of the ultrabook, you can obtain processing power and graphics cards to take care of everything you need.
The All in One
However vast the portable computer market may be today, there is still a place for the traditional desktop computer. If you've got plenty of people at home who are looking for different things from a computer, try an all in one pc. They surpass every portable option in terms of versatility and performance, and will generally offer better value for money when it comes to the overall specifications.
This remains the most sensible choice for families and those who use their computer for a variety of tasks on a daily basis.