Although the iPhone tends to get most of the media spotlight when it comes to apps, the battle between Apple and Google is far from over. Although it might not be as street-cool as the iPhone, Android is quietly cranking up the competition, with over 400,000 apps already available – and more coming on line on a daily basis. While there's a seemingly endless slew of games and innovative entertainment programs (and some very 'angry birds', apparently), there are also some very useful and important business apps out there, particularly if you happen to be an entrepreneur or the owner of an SME. Let's take a look at the top five business apps for Android.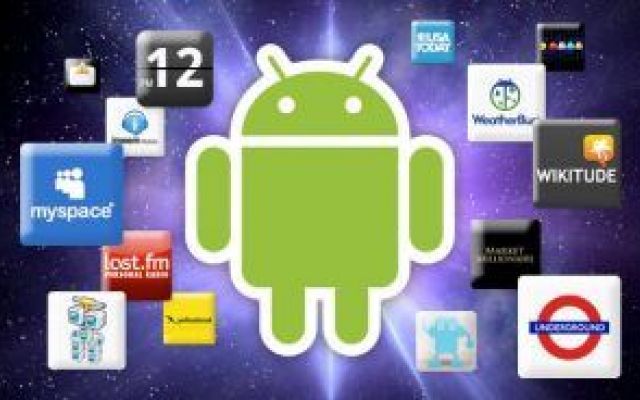 1) QuickOffice Pro
QuickOffice Pro has given productivity something of a facelift. Testament to its abilities is the fact that it's used and trusted by over 400million users worldwide. From this single app, business owners can format text, colours, backgrounds and cells, without having to stagger through multiple menus. So you can edit and customise your documents and emails to your taste. In addition, you can navigate both vertically and horizontally through your files, making finding those essential documents that much easier. If that wasn't enough, this nifty little app is completely Cloud compatible, allowing you to share and edit across a variety of different platforms.
2) Intuit Pay
Available from Intuit Pay, QuickBooks takes all the legwork out of managing your business' accounts. This app allows you to see your cash flow as it happens, create and send invoices that bear your company brand, complete VAT returns quickly and accurately, and gain a complete overview of what's going in and out. Intuit Pay was instrumental in the creation of this app, designed specifically for the SME owner. It takes just 30 minutes to set up and after that you can connect securely to your online bank and manage your business from wherever you happen to be.
3) PocketCloud Remote
This app does what it says on the tin; it's like having your own personal Cloud network in your pocket. Using PocketCloud, you can access Windows or your Mac's OS, from wherever there's an available connection. Once you're up and running you can access your files, photos and applications such as Excel and PowerPoint. Basically, if it's on your computer, PocketCloud can give you access to it, wherever you are.
4) Touchdown
Touchdown makes organising easier.Using this app you can synchronise emails and emails and keep your business data separate from your personal data. There's an encryption service thrown in, giving extra security to data-sensitive communications and the whole thing operates under a PIN system for extra peace of mind.
5) CamCard
The simplicity of the idea behind this idea is so brilliant that it's one of those 'why didn't I think of that?' apps. With CamCard, you don't have to worry about a wallet full of business cards; you simply take a photo of them. CamCard then scans the image and stores the contact details away in a folder or address book. And should you happen to accidentally delete that information, there's a restore function that'll bring it back without any hassle.