A handmade rug is a thing which represents the art and living style of a country. People are using handmade area rug since time immemorial. A Handmade carpet is my favorite thing and I love to buy it when I travel to other countries. For me, a handmade carpet is the highest travel trophy because it contains uniqueness, age-old skills, and the extraordinary effort and finally we get a rare and "One of a kind" design carpets. Handmade carpets are woven in many countries like China, Persia, Iran, Afghanistan, India etc. If we talk about the origin of famous designs then maximum designs have been originated from Persia but now many countries participate in carpet industries including beautifully modified designs. This is the best thing to buy when you travel one country to another so that you can show the culture and art of different countries in your home. Find some places in different countries from where you can buy the handmade area rug and also know the specialty of carpets.
HANDMADE INDIAN RUG
Carpet weaving was brought to India by the great Mughal Emperor Akbar in the 16th century and is known as Mughal carpets. It is said that when Babur came to India, he was disappointed by lack of luxuries here. After that, he started the first foundation of handmade carpets in Agra. He brought some carpet weavers from Persia and provides training to Indian People. Now Hardoi and Kashmir is the hub of handmade Indian carpets. Indian carpets are woven in the finest quality of natural material like pure wool, pure silk cotton etc. Weavers weave very intricate designs in different patterns. Each carpet has "One of a kind" design pattern. Each carpet design has been inspired by nature, wildlife, king wars etc. or we can say that every carpet contains a story. They made carpet in Kashan designs, Hamadan, Bokhara etc. and modified it in Indian culture. India is the most famous country for providing exclusive handmade rugs worldwide. So if you visit India then you should prefer to buy an Indian carpet for your home. You can buy it from best carpet store in Delhi or from Kashmir.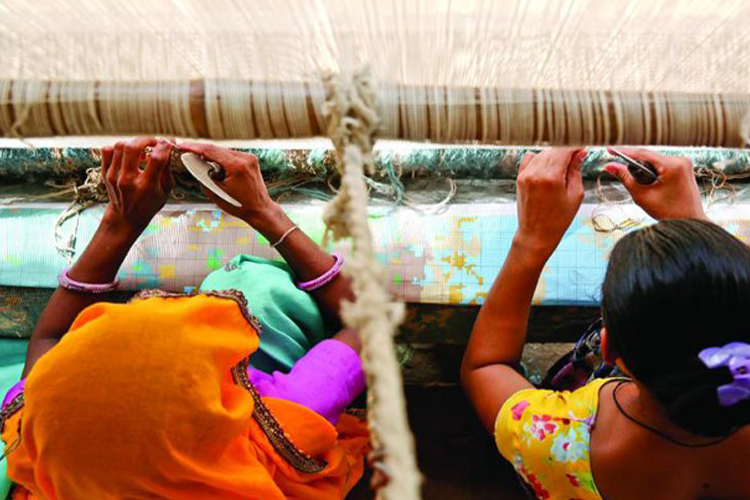 TURKISH RUG
Turkish Rugs originated from central Asia in the 13th century. Most of the experts believe that this is the first place from where the weaving textile has been originated. According to the scientist, rug weaving must have originated in the dry places regions where the nomadic tribes lived. Central Asia was a suitable location for the first rug-weaving center because of the availability of land for herding sheep and because of the climate of the region.
There are different types of rugs production in Turkey like silk on silk, silk on cotton, wool, and cotton etc.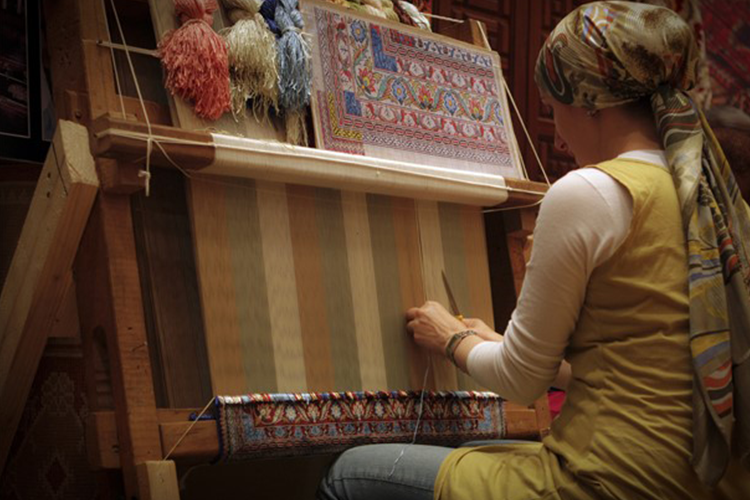 RUGS FROM AFGHANISTAN
Afghanistan is also a famous country for producing designer carpets. There are so many designs which have been originated from Afghanistan like Bokhara. Afghan and kilim carpets are originated from Afghanistan. Apart from this, Nomadic Balach rug is also popular and weavers from Afghanistan are famous for woven prayer rugs. Most Afghan's carpets are woven in dark red (occasionally blue) with black or blue motifs and occasionally with ivory or green touches. Balach patches are more different in style than Afghan carpets, but in the form of main colors, there are mostly geometric designs with dark brown and black color.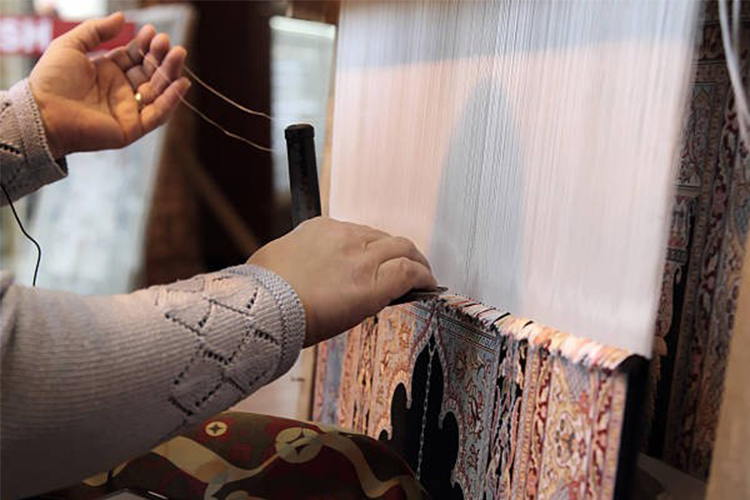 RUGS FROM IRAN
Iran is famous for producing a large number of handmade carpets in beautiful designs. Some experts believe that this is the origin of maximum carpets designs like Kashan, Hamadan, Qum, Ardabil etc. Emperor Akbar also brought skilled weavers from Persia for providing training to the Indian People. The carpet which is woven in Persia is also known as the Persian Carpet or oriental Carpets.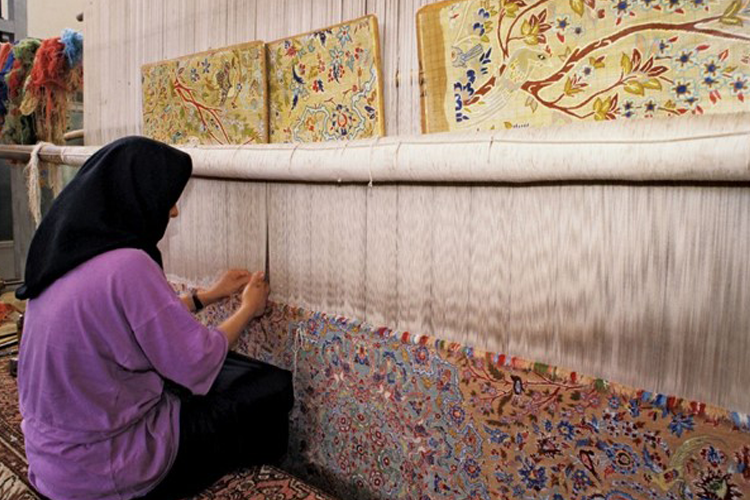 Hence, when you travel to different countries, why not carry a carpet that is local to a country as a souvenir in such a way that it shall serve as a memory piece for decades altogether and bring about nostalgia in the house, each time one looks at the Unique handmade piece of rug.
Contributed by — Shivani a professional interior decorator who likes to blog about latest home decorating trends. She believes that it is very important to have a comfortable and well styled personal space in each house as it's crucial to living a happy and healthy life. You can read her latest posts on Rugs and Beyond.