Flooring companies have the skill and know-how to help you achieve the best interior space you ever dreamed of about your home. Whether you are thinking about laminate flooring to upgrade your kitchen or ceramic flooring to give your bathroom an new facelift or it's the much desired hardwood flooring for your living room, you can be sure that as long as you hire a reputable flooring company, they will do a perfect job. However, if you are going to make their work as easy as possible, there are a few things you can do so you will also have a pleasant experience at the end of the day.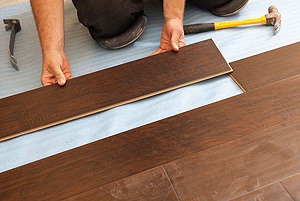 Be clear on your vision and budget: Most of the problems that homeowners experience with floor installation companies are lack of proper communication and poor initial planning. Whether you want your floor to become eco-friendly or you want it to have a high level non slip surface, if you have a strict budget that will not accommodate any alterations here and there, make it clear from the beginning that this is your position. Chances are that they may have a solution that will solve your initial worries without a hassle.
Anticipate the needs of the flooring contractor: If you are going to make your relationship with the flooring contractor very meaningful, you are better off trying to anticipate their most basic needs and try as much as possible to provide them. You want to make sure that there is an accessible source of water to wash the tools when necessary or designate one bathroom that the crew can use when need be; these may look like simple gestures but they will make the project move faster than you anticipated. You also want to point out where electrical outlets are found and secure places where they can store their tools and materials; this staves off conflicts later about who entered some areas that are off-limits.
Communication: Make sure that you talk with your flooring contractor ahead of time about every phase of the project; this will help you to know what to expect as well as sharing any concerns that you could behaving and have them addressed in advance. With such information, you will easily plan with your family at what times certain areas of your home will be off-limit. You will also know how long the entire floor installation project is likely to take. Talk to the contractor now and then to know the progress from their side and whether there is anything you can possibly do to make their work better and easier.
Make the work area off limits: When you are doing floor installation, you are better off staying away from the work area until they finish their work. This is such a good idea especially because of your own personal safety and that of your family. Most importantly, any foot traffic in the work area can easily mess up what has already been finished