When a business introduces a newly designed website, every effort is made to achieve a high rank on search engines. Ranking well can help increase traffic to the site, generate leads, increase sales and will help reach customers who are ready to do business. Here are some of the main factors that go into a website ranking highly on a search engine:
– Attractive Website Design – This means attractive colors, logos, the smart use of specialty media like videos and sound clips, links that work well and exceptional content
– Well Written Content – Content that captures the reader's attention from the first sentence and that holds their attention. Often, this means breaking the content up into easily digestible sections with headers, bullet points and short sentences. Paragraphs with about three sentences each are recommended
– Social Options – This includes options for sharing on Facebook, pinning the article on Pinterest, sharing on Instagram and sharing through Twitter tweets. Things like Facebook likes and shares are also taken into consideration when deciding how a web page ranks on search engines, so these elements are critical
– Effective Links – Links that are back-links, that lead to other relevant reading material or links to authoritative websites are recommended. Links must also be tested to make sure they all work properly. Readers can get frustrated if links don't work, causing them to leave a website
– Relevant Ads – Ads placed on a web page should be relevant to the topics being discussed there and to the items or services being sold by your company. Readers may decide to leave your page quickly if there are too many ads or if the ads don't apply to the website content
– Keywords – Keywords are important to focus on when having a website designed. The ultimate goal is to rank well for certain keywords, whether those words are specific to a geographic location or to a certain topic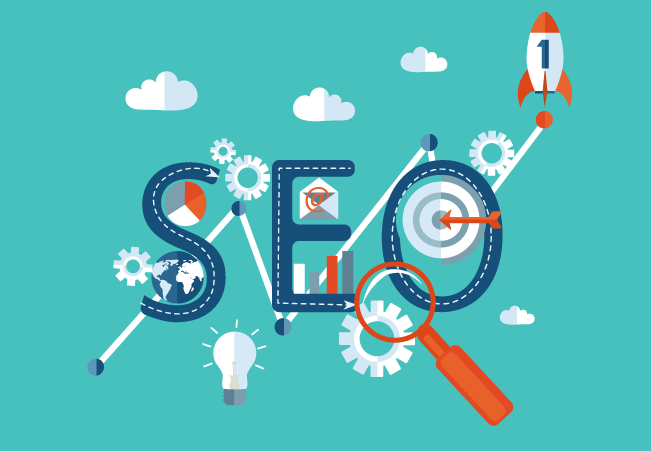 Optimizing a Website to Make People Notice Your Brand
Nothing will serve your business better than to have a website that attracts and keeps your potential customers interested. This means using smart search engine optimisation procedures to draw people in and to keep them on your page. When you can find an SEO service that creates a bold, daring and attractive website for your business and one that can maintain a high level of creativity and efficiency, you've found a gem that will help your business to be more successful.
When your SEO specialists are able to optimize your website strategies in ways that are custom tailored for your business, your end result will be an even more effective website. People remember the experience they had when visiting a website. If it was positive, they'll most likely view your business in a positive light. This can lead to good reviews that attract new business and help you gain valuable repeat business.
Keeping Your Bounce Rate Low
Another critical facet of keeping a website that is ranked well on search engines is to try to avoid high bounce rates. What this means is when a person clicks on your page, if they stay for only a few seconds and hit the back button to go back to the search page, your site ranking can drop. The search engine may come to the conclusion that your web page is not relevant to those who were searching for specific terms. This is a compelling reason to keep your bounce rate as low as possible.
The Best SEO Practices Serve You Well
Good SEO practices help keep things like high bounce rates from happening. Enhancing your page so your users have a great experience is the best way to keep your website ranking highly and to keep your business thriving. A great SEO specialist will pay attention to analyzing all the most crucial facets of your site and will stay aware of the traffic numbers to your website. A well designed website that appears at the top of rankings when people search is one of the most valuable things you can have to keep your business successful.