Dedicated plugins will allow you to add functionality to a WordPress website or blog. So, if you have any of the two, then you can use some plugins to improve your search engine optimization (SEO) results.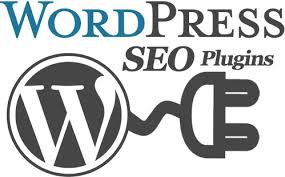 WordPress Plugins for Better SEO
Below are some of the most effective SEO plugins digital marketing experts recommend for WordPress website or blog owners like you:
If you want to increase your blog's or website's page speed, then you can use this plugin there. As you'd be knowing that page speed is one amongst a host of other factors that Google uses to for search engine results page ranking.Some of its salient features include compatibility with virtual private servers, dedicated servers, virtual private network, dedicated server clusters and transparency in content delivery network (CDN) that integrates well with theme files, Media Library and WordPress as well. In addition, this particular SEO plugin will provide mobile support in caching the pages of your WordPress portal.
This will be done by reference or via a group of user agents. Moreover, you can import post attachments straightaway into the Media Library as well as CDN that provides non-interfering JavaScript embedding too.
This particular plugin provides highest standard of core SEO functionality to a WordPress website/blog. WordPress SEO plugin will analyze your posts that have been composed targeting a specific keyword.It'll study the title, content, URL, description, etc so as to ensure that each one of your posts send a clear message as far as SEO is concerned. One of the primary advantages of using it is that it'll help you to activate good permalinks, add meta data into the code, lets you to control the indexing of categories as well as archives and add rel="next" and rel="prev" html tags.
Besides all that, it can make an XML based sitemap for you and install breadcrumbs, in case your blog's or website's theme is compatible.
While installing any of the above plugins, make sure to backup all your blog's/website's data before that. Or else you may lose all of them due to a fatal error. This web-based backup plugin is free and that permits you to backup your file system as well as database with ease.This includes data in your database like pages, settings, posts and comments. Alternatively, the same plugin can store file system that contain data like themes, plugins and attachments to a particular location.
These locations can either be your email inbox, downloadable ZIP file or a backup technology that stores 100 MB data for free through some secure data centres on the cloud.
Online Backup for WordPress can even provide you with data security by encrypting your backup data at a time when they are emailed, downloaded or even stored.
The most loved and trusted cloud storage company, Livedrive is a household name in Europe and America. The company has earned a large number of loyal clients by offering them secure online backup services. Redeem your Livedrive coupons to save up on money.