These women are game changers and point breakers. We count down our picks for the Top 10 Female Tennis Players of All Time. For this list, we are focusing on the most talented female athletes of tennis, not the most popular or the most sexy, so our apologies to Anna Kournikova.
10. Justine Henin – (Liège, Belgium)
Born in Liege, Belgium, this future tennis star often traveled across the border to watch her favorite players at the French Open. In fact, seven years after attending the 1992 final between Steffi Graf and Monica Seles, Justine Henin made her professional debut and reached #1 in the world by 2003. She's been noted as having one of the most devastating backhands ever seen, and upon her 2011 retirement, Henin had amassed 20 million dollars in career earnings along with seven Grand Slam singles titles.
9. Venus Williams – (California, United States)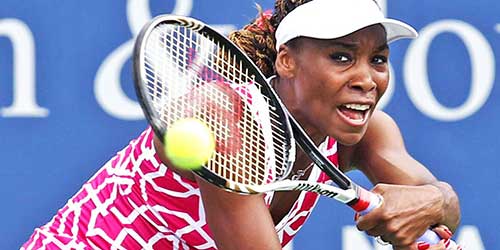 She's a master of the grass and known to kick a little ass. As the older sister of another living legend (more on her later), Venus Williams has cemented her place in history by winning five singles titles at Wimbledon, along with multiple doubles championships. The 6'1" athlete revolutionized her sport in the mid-'90s, and given the immense amount of hype, Williams not only lived up to expectations but also surpassed them. She's fought for equal pay, she's dominated the clay and she's undoubtedly one of the all-time greats while still building on her legacy.
8. Martina Hingis – (Košice, Slovakia)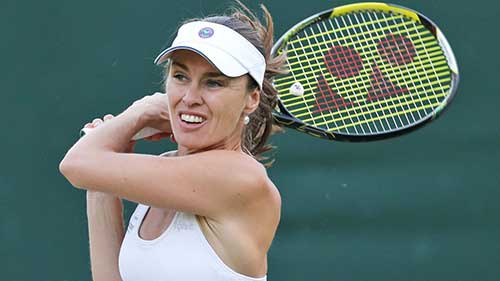 In 1994, a 14-year-old Swiss phenom made her pro debut, and 21 years later, she's still going strong as one half of the #2 doubles team in the world. Martina Hingis has endured a number of potential career-ending injuries but nothing seems to stop this three-time Australian Open champ, who was one of the definitive female athletes of the late '90s. She's one of only seven women to play in all four Grand Slam finals within a single year, and from 1997 to 2002, Hingis reached a record six consecutive finals down under at the Australian Open. She's the comeback Queen oftennis and was inducted into the International Tennis Hall of Fame at the age of 32.
7. Monica Seles – (Novi Sad, Serbia)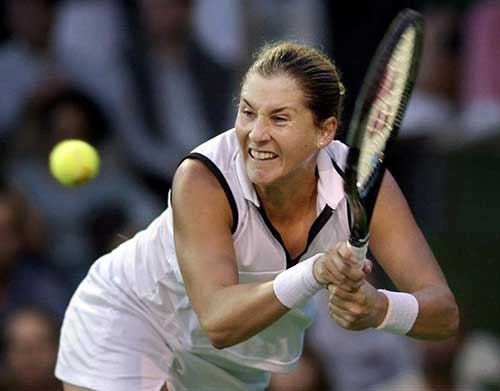 Arguably the best player of her generation, Monica Seles amassed eight Grand Slam titles before she could legally have a drink in the United States. While her competitors remember her left-handed smashes down the line, many know Monica Seles as the victim of a knife attack during a 1993 match. Although the incident kept her off the court for two years, she played professionally for another 10 years and remains the youngest woman ever to win the French Open after beating Steffi Graf at the age of 16.
6. Margaret Court – (Albury, Australia)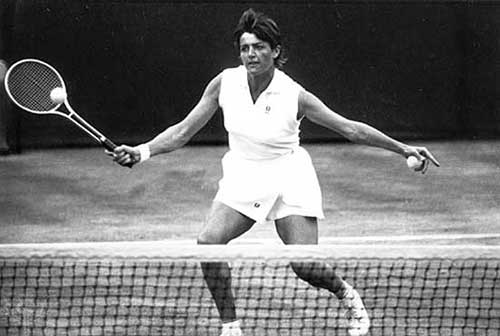 The casual tennis fan may not be familiar with this Australian champ, but she was the shining star of her sport for well over a decade. After winning the Australian Open eight times during the '60s, Margaret Court became the second woman to win all four Grand Slams within a single year upon being crowned the champion of the 1970 U.S. Open. She won almost 92 percent of her 700 matches during her 17-year career while securing 40 doubles championships as well. She was born a Court and became a mythical figure on one.
5. Billie Jean King – (California, United States)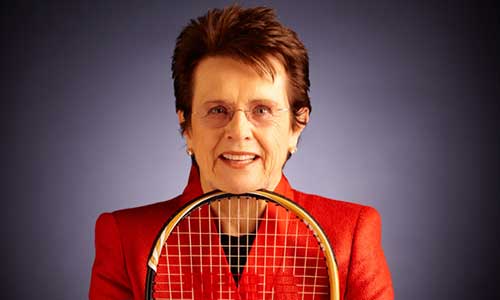 As a supreme champion of her sport, this woman has also become a champion of gender issues long after her final serve. Billie Jean King arrived on the scene as a 16-year-old in 1959, and won her first Grand Slam title in 1966 – the first of six career Wimbledon victories. King famously competed in the 1973 Battle of the Sexes against Bobby Riggs, just one year after being named the Sports Illustrated co-Sportsman of the Year. King's invaluable contributions to the sport are legendary, and her progressive outlook helped countless female athletes become their best self on and off the court.
4. Chris Evert – (Florida, United States)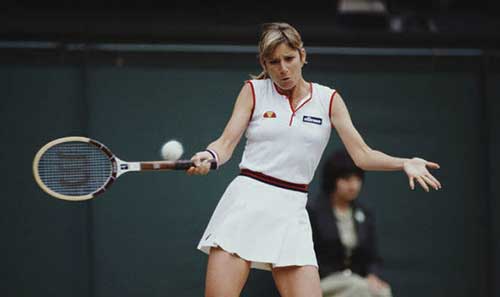 Truly an American icon of professional sports, this woman has won more Grand Slam titles than any person (male or female) in the history of tennis, with a total of 34. Chris Evert made her pro debut in 1972, and by the time it was all said and done, she managed to reach at least the semifinals in 52 of 56 Grand Slam events. In other words, she came to play and was the undisputed boss of the clay by winning 95 percent of her 400 matches. Today, it's unfathomable to fully process the accomplishments of Chris Evert's career, but if you ever saw her play, well then you know that she was the real deal.
3. Martina Navratilova – (Prague, Czech Republic)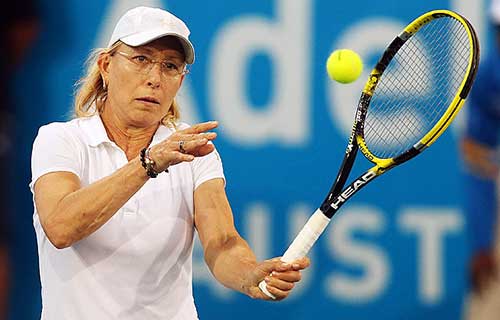 From 1982 to 1987, there was no one more dominant in individual sports that Martina Navratilova. During this time, she won six consecutive Wimbledon titles and almost won the U.S. Open five times in a row as well. In fact, she won nearly 97 percent of her matches over five seasons, including 86 of her 87 matches in 1983. Her aggressive style of play visibly frightened opponents, and it was her unflinching approach that led to not only 167 singles titles, but 177 doubles titles as well – both all-time records in the open era.
2. Serena Williams – (Michigan, United States)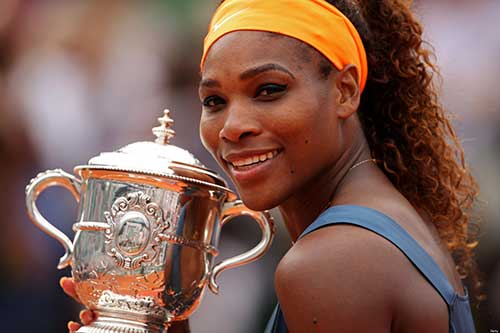 At 33 years of age in 2015, this American athlete was the #1 ranked player in the world when it came to women's singles tennis, over 12 years after reaching the top spot for the first time. Serena Williams won her first Grand Slam in 1999 at the U.S. Open and has since become one of the highest-earning female tennis players of all-time. Along with her older sister Venus, she's also won 13 Grand Slams double championships and walked away with a Gold Medal at the 2012 Summer Games. With a career spanning three decades, Williams may ultimately become the undeniable top female player of all-time, but hey – she's still working on it.
1. Steffi Graf – (Mannheim, Germany)
Let's face it – some women have the complete package. And when it comes to the sport of tennis, Steffi Graf had it all. By the time her 1999 retirement rolled around, Graf had amassed 22 Grand Slam victories, second behind only Margaret Court. Her footwork was second to no one, and she was the sporting epitome of grace under pressure. Steffi Graf could slam a backhand down the line and charm opponents with her beautiful style of play. Some tennis players excel at one particular Grand Slam event, but Steffi excelled at them all.
For all smart tennis lovers, we offer a unique opportunity to watch free all tennis live streaming global matches and tournaments. MySportsLiveStrem.com always broadcast tennis live stream around the world. It is a completely free site.