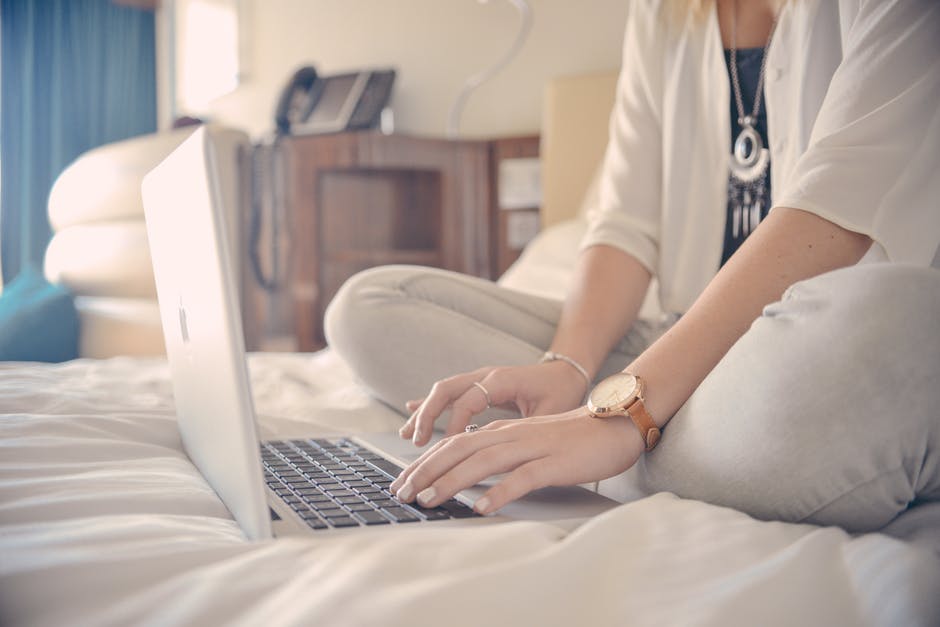 Online shopping is now the trendiest way to shop for fashion; in fact, consumers now make 51% of their purchases online or on their smartphones (which seem to be able to do everything these days!). And why shouldn't they? It's easy, fast, and can be done from the comfort of your throne—er, bed. Plus, you don't have to deal with cranky sales associates or horrible holiday lines. Win-win! Check out the top ten online fashion boutiques in Australia to get the hottest trends at the best prices.
Amaroso
An adorable team of six creates Amaroso, the online fashion boutique that makes women simply feel good. Their flattering silhouettes and feminine designs are lust-worthy, and they even break down the cost of each piece into four affordable payments (watch out credit card!).
Designer Forum
Take your online shopping to the next level: Designer Forum gives you instant access to fabulous designers, plus the ability to mix and match from different lines for a customized, uber-trendy look.  Check out their "Staff Picks" page for the secret scoop on the best pieces from those who know best!
Showpo
For the sassy, spunky girls that dance to their own music, there's Showpo. This online boutique makes fashion fun, with wearable pieces that let you be exactly who you want to be, without spending an arm and a leg.  
Stelly
Stelly is a super fun mix of flirty, girlish clothes and badass bombshell pieces. Whether you want to play Little Miss Good Girl or unleash your inner bad girl, there's an outfit for that. If you're up for adventure, click the "Send Me Somewhere Random" button and see what you get!
Princess Polly
Princess Polly is anything but prissy; feel like a street-chic queen in leather jackets, crop tops, thigh-high boots, and sexy bodycon dresses that will have him imagining all sorts of naughty things…
Dissh
Dissh gives you clothing with a fun, funky vibe that's so refreshing. As their motto goes, "no one likes a try hard!". Go with the flow in funny t-shirts, playful wrap dresses, and embroidered jackets.
Sabo Skirt
Sabo Skirt has incredibly unique clothing, for prices you just can't say no to. From cozy knitwear with surprising cutouts to formal dresses to die for, you'll have a hard time resisting the "add to cart" button. Check out their luxe sport line for cute and trendy workout pieces you won't want to sweat in.  
Beginning Boutique
We love Beginning Boutique because it's a one-stop shop for literally everything you could need. Need a "really big" inflatable pool swan to go with your red-hot Baywatch bikini? No problem. Want to get your makeup, socks, and iPhone case in one shipment? Easy. Oh, and did we mention they have every trend, from playsuits to vintage covered?
Xenia
All you really need to know about Xenia is that the offer shockingly affordable clothing for the femme fatale; think blace lace, choker collars, barely there velvet dresses, and "I woke up in his shirt" dresses. Get it, but definitely don't tell your friends where you got it. It'll be our little secret.
PepperMayo
This Sydney-based company started from the bottom (also known as a futon couch in a studio apartment), but now they're here to stay. Not only do they have bangin' clothes (think sexy lace-up skirts and itty bitty leather hot pants), but this company is all about the customer experience, which is a refreshing and welcome change for an online boutique. Feel free to chat them up on Facebook and get instant answers to your fashion debacles—or you know, if you're just bored.