It sure might not look like it outside, but spring is just around the corner and that means it's time to whip your wee one's spring wardrobe into shape. With constantly changing trends and kids that never seem to quit growing, it can be tough to keep them looking their best (or even presentable). Luckily, these top six easy spring fashion trends for kids will have your youngster in tip-top style, so they can get back to the important things, like squashing bugs and building killer tree forts.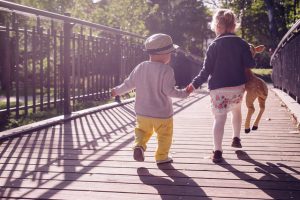 Hats
This spring, keep your tot stylishly protected from the sun with a straw fedora. Everyone's jumping on the hat train, with tons of hues and bands to choose from. Let your little one pick their favourite, and you'll have no trouble coaxing them to keep it on! When in doubt, stick with the easy breezy natural straw style with a simple band for easy mixing and matching. A pretty much fail-proof way to make the straw fedora work is pairing it with a comfy, bright coloured tee and an unbuttoned short sleeved denim shirt. Don't forget sunglasses to protect their peepers!
Plaid
Plaid is everywhere this year, and it sure isn't going anywhere this spring. For cooler nights, wrap a long-sleeved plaid shirt around your kid's waist for easy layering and an on-trend look. For hot, sunny days, you can't go wrong with a short-sleeved plaid collared shirt and some denim shorts. Rock on.
Tulle
For your precious princess, tulle is the hot topic this spring. Seen on celebrity kids like North West and Violet Affleck, tulle skirts and tutus are must haves for the style-conscious youngster. Paired with a printed tee, some ballet flats, and her natural bedhead most women would kill for, your little lady is right on point for spring.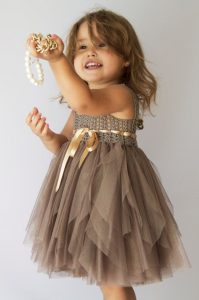 Camo
Against all odds, camo is back and better than ever. Whether it's cargo shorts, sneakers, or a bomber jacket, camo is in and everywhere this spring. Instead of blending in, this season's trend is all about making a statement: pair your camo item of choice with the bright, happy colours kids are naturally drawn to, like yellow, orange, and blue.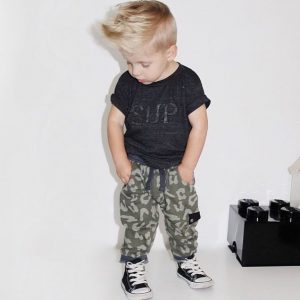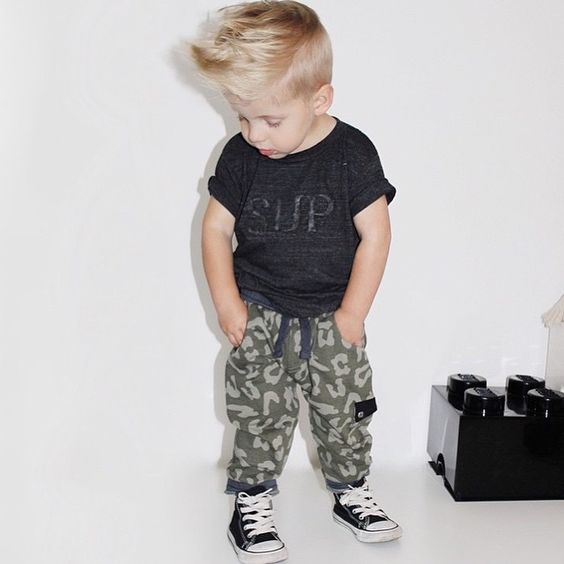 Cuffed Jeans
For boys and girls, cuffed jeans are the way to go this spring. Any denim wash works with this trend; all you need is some nimble fingers to evenly fold or roll up the bottoms to the desired height. This trend is all about your tot's personal style: it works with scruffy, ripped jeans and tidy dark-wash denim for a groomed look. Pair it with sneakers or sandals, you simply can't go wrong with this look.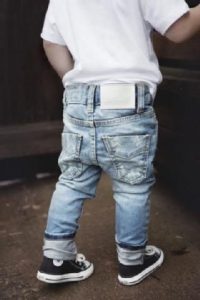 Denim Joggers
Denim joggers are the next best thing to sweatpants, and kids are going crazy for them. Designed for boys and gals alike, these soft faux-denim pants are well worth their price. Thanks to their supersoft feel, they'll get just as much use as normal jeans (if not more), and they work with a ton of different looks. Pair them with a bomber jacket and sneakers for a casual look, or dress them up with a collared shirt and slip-on shoes for a comfortable but trendy vibe.