What is the best video call app for Android? I do not know about you, but I often ask myself this question because I am lucky to have many friends all over the world and this is one of our favorite forms of communication. Initially, we used Skype, a real institution in the video chat applications.
Over time, however, a problem has arisen. Group video calls software stopped being available for free! That's why I started to look for the perfect application. After many attempts and tests, I proudly present the powerful the video conferencing applications for Android.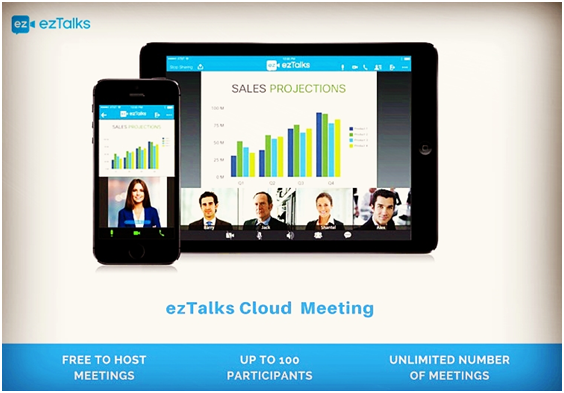 Hangouts
Time to face the facts. Hangouts is currently an outstanding video calling app. Of course, now the application from Microsoft has free online group chat but only for PC users. Fortunately, Hangouts is a sensational and convenient solution for mobile platforms.
The application has many features that allow you to have a comfortable and free contact with family and friends. For example, you can invite up to 10 people to a video call, and even add someone on a call.
Another great advantage of Hangouts is the huge database of potential users as almost everyone has a Google Account. Your friends or family will not be forced to use a completely new service. To spread us even further, this app is available on almost all mobile platforms. Not many PC Hangouts users will have to install any additional software – just a browser. Simplicity can not be beaten.
Hangouts are now the undisputed favorite. However, the application from Google can over time be dethroned by programs designed specifically for mobile platforms. Already they bravely stand the competition with innovative concepts and unique design. Here are some promising apps worth pursuing.
ezTalks Meetings
When most of the video apps are mainly designed for casual use, ezTalks Meetings offers both for casual and professional uses for video calling. With this app, people can interact with others on a live video from their Android phones. Using ezTalksMeetings, a session supports to host up to 100 participants but an unlimited number of meetings for free. Those options for paid plans can enjoy a meeting capacity of up to 10000attendees.
This video calling software also comes with powerful collaborative features like screen sharing, annotation assistance, file sharing and interactive whiteboard. Additionally, users can enjoy recording and playback functions, meeting control, meeting scheduling&recording  and cross-platform group & private chats. Subscription to the paid offers more advanced features like user management, reporting, unlimited meeting duration and more.
Rounds
Rounds is a free video chat app that is ahead of time. In addition to unlimited free calls, Rounds also offers a range of other activities: games, photo sharing, YouTube video viewing, and web browsing. Rounds are designed to transform your video conversations into a fun time with friends. The future of this app looks extremely promising.
Glide
One of the main problems associated with video organization is to fit the graphics of all interested parties. The Glide application focuses on this issue by offering the simplest solution-it introduces the ability to record video that anyone can watch (and respond to) at their own performance. In addition to this intriguing concept, the app also offers an interesting design. Something tells me that soon it will grow to a serious player.
Snapchat
During the last update Snapchat has been equipped with video chat and voice chat, which for the time looks good only in theory. Just one click to start a conversation with the person who is using the app at the same time. The concept seems great, but the quality of the signal is far from standard and this function is more of a gadget than the actual revolution. Let's see how the situation unfolds in the future.
There's nothing left but to download an excellent video calling APP if this app is not installed on your Android by default. In on time, telecommunication companies will find even better approaches to satisfy higher requirements of users. In the end, your smartphone deserves all the best, right? And if you prefer another app, share it with us in the comments.