Anyone with an interest in architecture, particularly within the field of environmental efficiency,  should by now be familiar with the shipment container trend taking root in cities across the world. From London to Vegas to the suburbs of underdeveloped areas – cargo containers are being recycled and repurposed as offices, studios, shops and homes. Though the idea might at first seem outlandish, this so-called 'cargotecture' has been hailed for its practicality due to the average shipping container's durability,  accessibility and affordability. But is the trend truly as environmental friendly as its advocates make it out to be? What are the apparent benefits and disadvantages? And what is the future of this apparent revolution in residential and commercial construction?
London, always one of the first cities to jump on an unconventional trend, is currently seeing the shipping container idea implemented in the popular district, Shoreditch. The so called 'BoxPark' is a cluster of shopping and take-away outlets undergoing constant change thanks to the nature of its convertible construction. Shop owners will rent one of the containers, set up shop in its straight-forward and easily customizable space, then pack up and clear out whenever they see fit. It's a fantastic model for smaller businesses which may want to test the profitability of a particular location before committing to it. Shop owners can see how well their products fare in a single area before moving on to the next or seeking to settle permanently. Buyers, just as conveniently, can return to the BoxPark every few weeks with a fresh set of stores and eateries to discover.
In Vegas, the newly constructed 'Downtown Container Park' seeks to tackle the over-crowdedness and environmental problems with which Nevada struggles. The Park is designed as a model for efficient use of space and environmental-friendly architecture. Its described as an open air shopping entertainment venue, with the majority of restaurants, bars, boutiques and public bathrooms inside containers. There's no doubt half the park's appeal comes from its unusual construction, along with surrounding art installations that are equally experimental.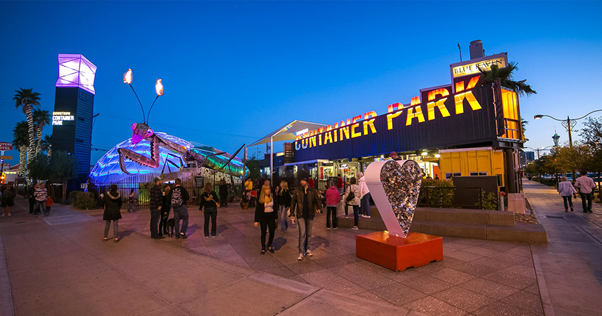 Elsewhere, cargotecture is a personal project undertaken by eco-conscious and minimalistic individuals who purchase single shipping containers and transform it into a home or office. The transformation of these unclean, metallic and industrial spaces can be quite astonishing. It seems interior designers are also enticed by the challenge of transforming these containers into warm, cosy and stylish homes.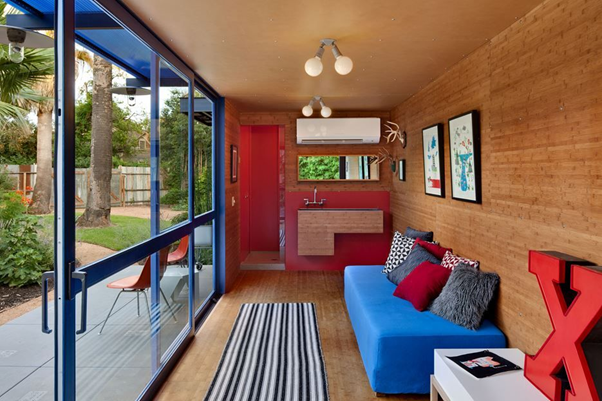 It is CRG Architects, a multinational design company, that has presented one of the most groundbreaking cargotecture concepts of all – a skyscraper of stacked shipping containers that could house up to 5,000 people in Mumbai; people who would otherwise be living in slums. It is argued that this idea is convenient and cost-efficient in part because the standard model of a surplus shipping container is straightforward and similar in dimensions (thereby making it easy to incorporate into plans) and because cargotecture cuts down on other traditional and more expensive building costs.
Some people aren't convinced the idea as practical as it's made out to be, however. Whilst CRG Architects only proposed the idea as a temporary housing solution for those living in poor conditions, many are quick to point out that one can't simply put whole communities in new living spaces and expect problems to be solved. From a wider perspective, the real problem with slums is the lack of good sanitary infrastructure, as well as the lack of mobility, public transport and community services such as schools and healthcare services. Slums often function as informal communities with a set of internal problems which are not merely limited to lack of adequate housing options. To propose that cheap and apparently sustainable housing will provide a solution to the complex societal issues found within slum communities is over-simplistic, it has been argued.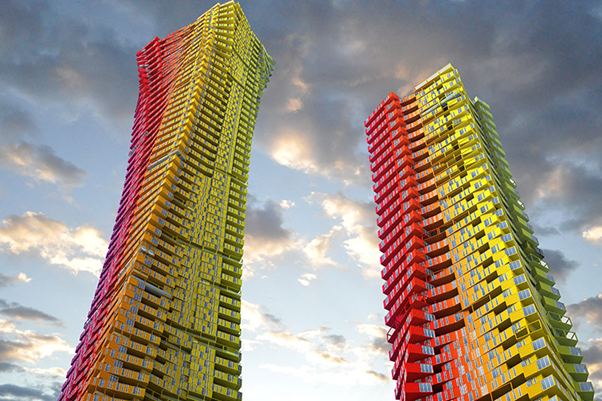 Social aspects aside, does the general concept of cost- and space-efficient cargotecture skyscrapers hold up?  Perhaps – if done correctly. That's after eliminating the risk that some of these used shipping containers are contaminated with serious levels of chemical residue from the lead-based paint with which they are coated. Dented shipping containers could further compromise the durability of these structures. Yet, imposing safety checks on each shipping container suddenly raises the cost of building a sky-high structure out of them.
On the subject of costs – the estimated price of properly renovating the inside of a shipping container is perhaps underestimated by some. Insulation, air vents, electricity and plumbing will somehow all need to be incorporated for long-term, sustainable housing. Whilst a shipping container home might be significantly cheaper in places with rough or sloping terrain, or where building resources are scarce, in wealthier areas the cost efficiency is reduced by excessive renovations that focus more on comfort and aesthetics than living necessities. The estimated cost for renovating a shipping container for personal use can be around $20,000 – about the same price that it would cost you to build the same structure out of wood (a more environmental friendly, if not more durable, material than metal).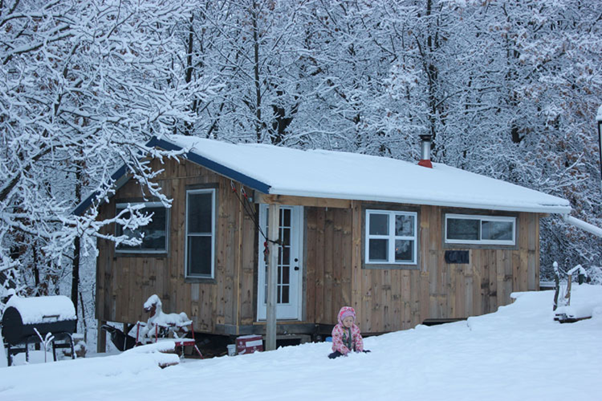 Safety risks and hidden costs aside – does cargotecture still live up to the hype? In conclusion, the pros and cons of the shipping container craze are far from clear cut. There are clear advantages for cargotecture in some parts of the world where shipping containers may well provide the most practical solution to housing shortages, yet the benefit of integrating the architectural style elsewhere might be somewhat exaggerated. It won't be a trend dying out anytime soon, however, and we're far from seeing the idea implemented to its fullest potential. With conceptual plans such as those proposed by CRG Architects, cargotecture is still an attractively futuristic and promising project in the eyes of many.