Even in an age where divorce is far from unheard of, people still feel shame and failure when their marriage ends. That's according to the results of a new study of 1,000 divorcees which examined life after marriage.
The study found that couples who had divorced felt that their lives continued to be affected by the negative stigma, and that the average time it takes for people to overcome the emotional hardship is almost four years. It was also discovered that women are twice as likely to feel post-divorce shame as men.
Such is the sense of failure that still surrounds divorce, a third of those who took part in the study said that they had tried to fight off any separation for as long as possible because of a belief that marriage should last forever. Over 75% of respondents said that they attempted to save their marriage.
According to the study: "Although the most common reasons people stayed in an unhappy marriage were because of concerns over their children and finances, one in 10 said that they continued working at their marriage because they felt there was a stigma to being a divorcee."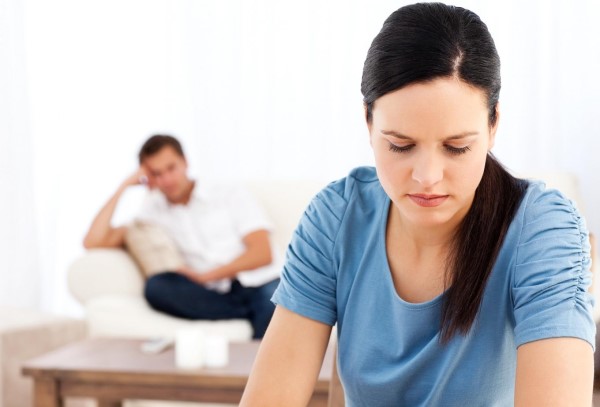 The results are published at a time when divorce rates are actually at their lowest for 40 years. With people now marrying much later in life, statistics show that the likelihood of divorce drops and suggests that couples are more committed to staying together compared with couples in previous decades. The study found that 46% of people who do divorce felt that they faced 'daily judgement' simply because of the fact that their marriage had failed.
The belief that divorce carries a stigma has long been opposed by the legal position. Since the modern liberal law was introduced in 1971, many marriage separations have been settled with no blame attached to either party. There is no a campaign to get ministers to reform the legal aspects of divorce and to provide full legal backing to pre-nuptial agreements that couples use to settle the division of assets in the event of a divorce. The Law Commission has however opposed this stance, suggesting that it would undermine the very nature of marriage; a lifelong commitment.
The study also discovered that many separated people found that they lost their friends following a divorce.
Author Bio: This article was written by Divorce Solicitors London, a family law firm part of the KJS Solicitors group, with many years of experience in dealing with all matters relating to divorce.