A table saw is a must-have tool for any woodworker. Woodshops are centered around this woodworking tool and making a wrong purchase will be costly both in terms of productivity and finances. To help you make an informed decision, this article lists some of the most important features to look out for when searching for your next table saw.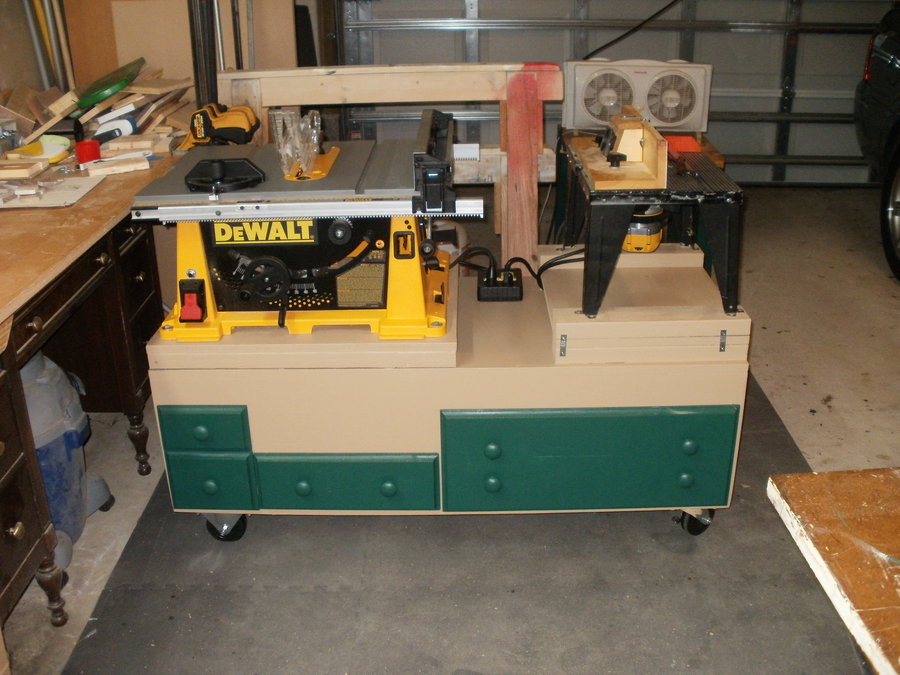 Types of Table Saws
Before you head to buy the right table saw, you'll need to understand the different types available. There are three main categories to choose from — cabinet saws, contractor saws, and hybrid saws. Cabinet saws are the largest and most expensive of the three. These ones come with a 3 to 5HP motor and a heavy cast iron table.
The contractor's saw is made from aluminum and is meant to be portable. Its lightweight nature allows for contractors to carry it to the job site, making it ideal for woodworkers on the go. It comes with a 1HP motor since it focuses more on portability than on power and accuracy.
Hybrid saws are designed to combine both the contractor's saw and the cabinet saw. Features of the hybrid saw will vary as you move from one manufacturer to the next. Motors are limited to a maximum of two horsepower.
Factors to Consider when Purchasing Table Saws
Voltage Requirements — In most parts of the world, cabinet saws make use of 220-volt whether three-phase or single phase. Hybrid saws utilize 110-volt power with the option to switch to 220-volt power where necessary. Before making a purchase, check the voltage requirements based on your state requirements.
Fence
Consider buying a table saw that has an accurate fence. It needs to be easily adjustable and parallel to the blade. If the fence keeps on sliding and flexing, it is likely to cause dangerous kickbacks as a result of the wood binding with the saw blade. On the other hand, a sturdy fence that adjusts with difficulty will both be tedious to use and dangerous. The version of the fence will also vary from one manufacturer to the next.
Dust Collection
A lot of sawdust is created when using a table saw. For a better experience, consider going for a saw that incorporates a reliable dust collection system. This will not only ensure the gearing system is clean, but will also ensure the motor runs smoothly.
The Best Table Saw
There are many different kinds of table saws on the market and the one to buy will mostly depend on your individual needs. Some of the most popular brands include the Bosch, Makita and Dewalt table saws.
The Bosch, for instance, comprises a 4HP motor and a rugged all-steel base which makes woodworking convenient. The Dewalt table saw comes with a higher RPM and larger rip capacity. It is a bit more expensive but ideal for woodworkers looking for a compact table saw.
Before heading out to buy table saws, make sure you check out table saw reviews to find out what others are saying about different models – Check out Protoolzone's table saw reviews