Many people require good bags for their laptops. A good bag design allows us to quickly pick up and put our laptops. This is essential because travelling professionals often need to operate their laptops in various places in a single day. In general, laptop bags should be durable and simple. We should be able to use it comfortably, even when we peddling a bike. There are some tips that we need to consider when choosing a bag for our laptops. We should choose great exterior materials and the design should be completely waterproofed. Because laptops are relatively heavy enough, it is also essential to choose a bag that's light. We should try to minimize the overall weight, especially if we also need to bring a mouse and the charger.
We should check their specs and compare their weights. If our area is occasionally rainy, then we should make sure that the computer inside can be properly protected. The main should have waterproof zipper and this will add extra protection against prying eyes, debris and dust. The interior should have proper padding that can absorb shocks, bumps and light drops. Interior of the bag should always be bright, because it will be much easier for us to look for small items, such as keys in dimly lit places. The bright interior should reflect the ambient light and it will be easy to find what we need inside the bag. Some laptop bags also have a place to store one big 10-inch tablet, so the bag can become a combo storage area.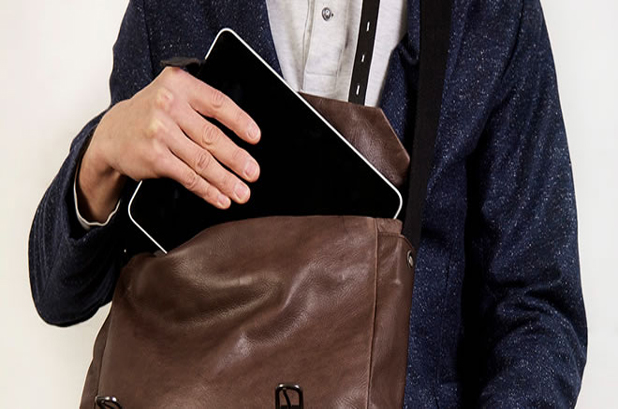 Again, we should make sure that the tablet compartment has a good enough padding, so the slim device could be protected as well. Bags often rest on our hip when we are walking, so we should get a proper padding, because it won't be really fun if the laptop bag bounces against our hip. There should be plenty of small pockets in the bag, both outside and inside. As an example, we need to bring charger, power cables, USB cables and mouse with our laptop, so we should make sure that they can be brought within the bag. An adjustable, heavy duty adjustable shoulder strap could also provide us with plenty of usability. Bags with top handle can be pulled out more easily in many situations, especially in cramped places.
The last factor could be purely subjective, but we should choose a design that we like most. Some people love a bag with patterns, bright colors or trendier colors. Fortunately, there are many great options in the market that we could choose. Like many things in the digital world, although there's nothing digital about laptop bags, they are also evolving. There are new designs and features that we should consider to have. But overall, we should get the most versatility, functionality and protection when using a laptop bag, while staying true to the simplicity principle. If we follow this important principle, there's no chance that we will be disappointed with our laptop bag.