Whether you are moving locally or long distance, it is important to adequately calculate the cost of your moving expenses to avoid surprises down the road. The first decision you must make is what kind of services you will require in order to make the move.
Full Service Movers
Likely the most expensive option, full service movers can take almost all of the worry out of moving by doing everything for you. If you are moving locally than your cost will be based on an hourly rate, the number of movers required, and the size and number of trucks used. This will vary from company to company but a 4 bedroom house will generally cost somewhere in the range of $150-170/hour and require 4 experienced movers and a big moving van.
A long distance move will be based on the distance between the two locations as well as the overall weight and quantity of your possessions. Packing costs may be extra depending on the offers available from your local movers.
Don't forget that you will likely need to spend at least one night in a hotel room if you are moving out of state. This is an extra cost that many infrequent movers do not think about until the last minute – book your hotel room at the same time as booking the trucks and you will feel more relaxed about the move and your budget!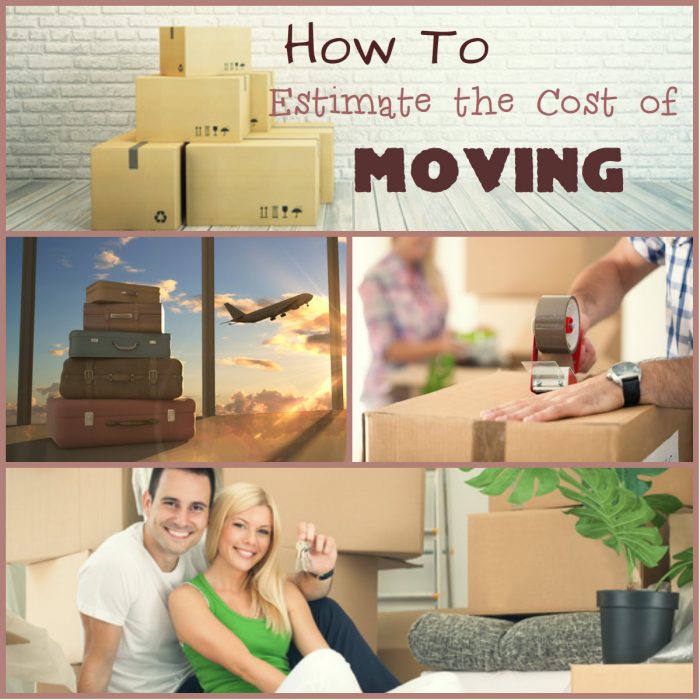 Do-It-Yourself
A popular option due to the reduced costs associated, do-it-yourself moves are much more practical earlier in life when you have fewer possessions and can easily bribe your friends to help with promises of beer and pizza. For families, this option can be cheaper but it can end up being more trouble than it is worth.
There are several considerations to make before choosing a DIY move:
Truck Rentals: The cost for truck rental will depend greatly on the distance you are travelling as well as how many days you rent it for. Local truck rentals will be much cheaper than one way moving trucks and extra fees may apply for extra mileage, tools, and truck cleaning.
Gas/Diesel Expenses: Fuel costs are often not included in the rental price and you will be expected to return the vehicle with a full tank or face extra fees. While moving you will get about 7-10 miles per gallon depending on the size of the truck so don't forget to factor this in to your calculations.
Packing Materials: Packing materials such as padding can often be rented along with the truck but you will have to ask, and likely pay extra, for them to be included.
Rather than renting a truck, another possibility is to have a portable storage unit or door-to-door moving trailer dropped off at your home for a certain amount of time. You will pack it yourself and then pay a company to drop it off at your new home where you will have to unpack it again.
Author Bio:
Anne Flemings loves interior designing and is always in pursuit of the latest changes and trends in home improvement. Her other interests lies in cooking, painting and blogging. She is an enthusiast homemaker who lives in Toronto with her husband and two kids.