Climate change is one of the biggest crisis mankind is facing today. According to the National Aeronautics and Space Administration (NASA), the average surface temperature went up by 1.7 degrees Fahrenheit (0.8 °C) since the 1880's, with nine out of the ten warmest years on record occurring since 2000. Due to this, the earth's sea level is also rising at an alarming 3.4 millimeters each year. A 2010 NASA study pointed to motor vehicles as the prime culprit, ranking as the greatest contributor to global warming due to fossil fuel emissions.
German car maker Volkswagen took the lead in helping to curb climate change by innovating green car models that uses cleaner fuel options. The multi-awarded company did a great service to the environment by developing top-of-the-line hybrid models that work on both electricity and clean petroleum. Various hybrid electric vehicles (HEVs), plug-in hybrid electric vehicles (PHEVs), and all-electric vehicles (EVs) were manufactured by VW. These vehicles typically produce zero to minimal tailpipe emissions compared to regular vehicles.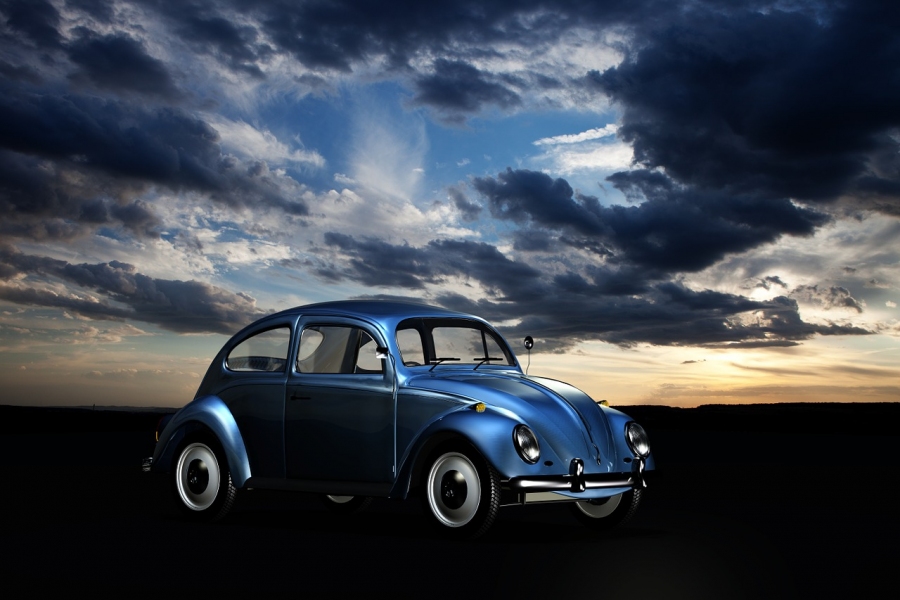 Volkswagen's Environmentally-Sound Automobiles
Volkswagen, which was founded in 1937, made great strides to lessen fossil fuel emissions from its vehicles. The year 2003 saw the company build VW Gol 1.6 Total Flex, the first flexible fuel vehicle which was launched in Brazil. The vehicle enabled car owners to use cleaner petroleum products.
Volkswagen flex-fuel vehicle production went full blast, from 293,523 units in 2005 to 525,838 in 2007. In 2008, the car maker sold 564,959 flex-fuel vehicles, translating to 96% of all VW automobile and truck sales that year.
The plug-in hybrid electric vehicle Golf saw production as early as 2008 after it was awarded the "Auto Environment Certificate" by the Oko-Trend Institute for Environment Research and was acknowledged as one of the most environmentally-friendly cars of 2007.
Other VW green cars followed suit, as the Up! went to production in 2011, the high-speed Jetta in 2012, and the Golf Hybrid and HEV version of the Passat were manufactured in 2013.
Head of Development Ulrich Hackenberg said in an interview, "Future VW models will fundamentally also be constructed with hybrid concepts," showing the German car manufacturer's commitment to make its product line environment-friendly.
Last June 2016, the company also launched a program to design 30 all-electric cars in 10 years with the aim of selling 2 to 3 million EV, PHEV and HEV units per year by 2025 to meet stringent carbon dioxide emission guidelines.
Are Green Cars Part of the Climate Change Solution?
It appears that the green car promotion strategy put forward by the car manufacturing giant to help reduce global warming is scientific and well-founded.
A 2012 study by the United States-based Union of Concerned Scientists (UCS) states that "Electric vehicles (EVs) are a good choice for reducing global warming emissions and saving money on fueling up." Considering that vehicle emissions account for a huge chunk of climate change-inducing pollutants, it is definitely logical to lessen the emissions from these vehicles by switching to environmentally-friendly green cars.
Many HEV-PHEV-EV critics slammed the idea of manufacturing green cars as part of the solution to end global warming, saying that the well-to-wheel emissions from electrical grids causes climate change the same way emissions from vehicles will.
It is quite notable, however, that UCS also mentioned that "EVs charged from the electricity grid produce lower global warming emissions than the average compact gasoline-powered vehicle (with a fuel economy of 27 miles per gallon)—even when the electricity is produced primarily from coal in regions with the "dirtiest" electricity grids."
In addition, UCS said,"EVs charged entirely from renewable sources like wind and solar power produce virtually no global warming emissions."
Therefore, promoting the use of green cars will greatly help to bring down the detrimental effects of vehicle emissions to the atmosphere, which will help circumvent climate change.
Award-Winning VW Green Cars
Volkswagen green cars did not escape the eyes of the public, who were appreciative of the company's efforts to promote environmental wellness and to lessen the harmful effects of excessive carbon dioxide emissions to the Earth's climate.
Four VW green cars, the Golf Mk6, Polo, Up! and the Gold Mk7, won the World Car of the Year in 2009, 2010, 2012 and 2013, respectively.
Meanwhile, 2016 has been a stunning year for Volkswagen green cars as a host of awards and recognitions were given for their environment-friendly features and service.
Consistent winner e-Up! won the City Car category of the Next Green Car Awards late last year due to it being environmentally safe, powerful and economical. It can travel 93 miles before it requires another charge. It is very convenient as it only requires 30 minutes to charge up to 80% capacity and it boasts of a 0 to 60 mph acceleration rate of 12.4 seconds.
On the other hand, the e-Golf clinched the best compact car award in the AAA Green Car Guide early last year. Power was definitely not compromised despite its green car status as it packs a strong punch, 115 horsepower at that.
The 2017 E-Golf: VW's Newest Green Car Out to Impress
There is no stopping Volkswagen this year as well, as the company is set to launch the 2017 e-Golf this spring in service of its loyal patrons. With a 125-mile EPA-rated range on an upgraded 35.8 kwh battery pack and a more powerful 134hp motor, the e-Golf will surely be a green car to watch out for this 2017. Speed isn't compromised either, with a 0 to 60 mph acceleration rate measured at 9.6 seconds, bringing the car to a top speed of 93 mph.
The 2017 e-Golf's energy rating is nothing to scoff at, pegging it at 119 MPGe, which is on the high side of battery-operated models.
It is of utmost importance that car manufacturers lean towards creating more green cars to address the climate change issue. It is reassuring to see Volkswagen take the right direction.