Pro: Facebook Boasts the Largest Membership Base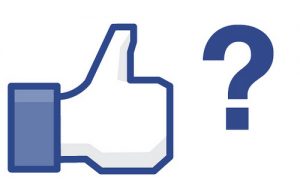 When it comes to social network membership, there's no beating Facebook. Last October, Mark Zuckerberg proudly declared there are one billion active members utilizing Facebook each month. Compare that with the 200 million users using Twitter monthly, and just 100 million users logging on to Google+.
Admittedly, Facebook isn't growing as quickly as some new online players, but it's still growing. And even if that growth did stop, its loyal customer base would ensure its survival. With half of its active members logging on daily, Facebook's proving it's no MySpace.
Con: Investors Have Little Confidence in Facebook
One of the best ways to guarantee financial success is to invest where the big money-makers do. When they're hesitant about investing in Facebook, the little guys should be too. Ken Fisher, the CEO of Fisher Investments and Forbes' portfolio strategy columnist worth around $1.9 billion, wouldn't invest in Facebook.
He says the "history of IPOs has been disastrous overwhelmingly" and jokes that "IPO should stand for It's Probably Overpriced." Read more about Ken Fisher's investment strategies at the Forbes website.
Warren Buffett, who's worth an estimated $53.5 billion, also wouldn't invest in Facebook. He feels Facebook shares are risky because it's unclear where the company, or indeed the social networking landscape, will be five years from now.
Some experts suggest social networking has matured since MySpace's heyday. The introduction of smart phone technology has helped the medium develop. Facebook has also attracted more diverse members than MySpace ever did. However, many investors still aren't convinced.
Pro: Facebook is Looking to the Future
The company's investment in research and development might just convince you to come along for the ride. Facebook isn't a company resting on its laurels. It's working hard to add value for all those active members.
Late last year it released a new app for iOS which was much faster and more user-friendly than its previous model. It's also investigating new ways to increase its revenue. Its new Sponsored Stories, which connect relevant brands to Facebook users, are already raking in more than a million dollars a day.
Con: Facebook Shares and Profits are Falling
When the site's shares launched, Facebook made $302 million or 14 cents a share. By the end of January 2012, just a year later, it earned $64 million or just three cents a share. This was above Wall Street expectations, but the drop was still substantial.
Facebook's profits are also dropping as quickly as its share prices. In the last three months of 2012, Facebook made $60 million in profit. That's a long way short of the $300 million profits it attracted just 12 months earlier. Facebook insists the decreased gains are due in part to its increased research and development budget, but it remains to be seen whether these efforts pay off.