Children's bedrooms are many things: somewhere to play, somewhere to hide when there's a chance they might be asked to do chores and, occasionally, somewhere to sleep. And of course, they have plenty of ideas about what they want, but building a scale model of the Black Pearl or Barbie's house probably isn't practical. There are, however, some useful tips to bear in mind when designing a child's bedroom.
Colours
Your child's favourite colour right now may be the most horrible thing he or she has ever seen in a year. Choose a base colour that's relatively neutral, such as white or cream, then highlight with colours that the child likes. A broad pink stripe around the room can be painted over relatively easily when it's suddenly 'a baby colour'. Equally, be wary of buying wallpaper featuring a favourite character. It's a lot easier to replace a Ben 10 duvet cover or lampshade than to repaper the room.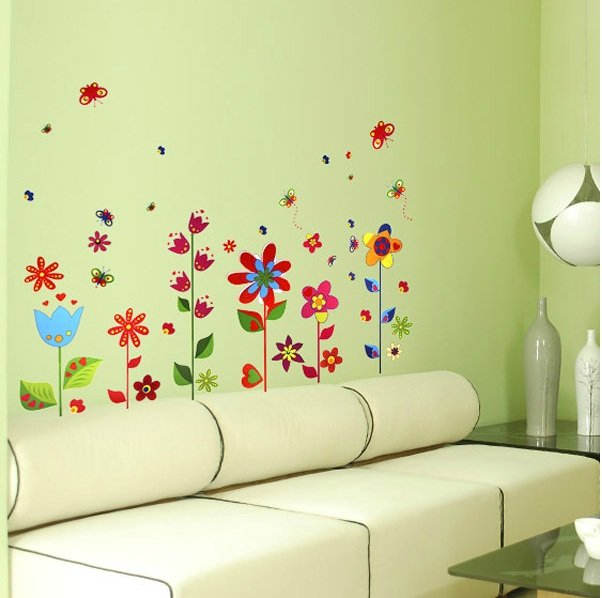 Furniture
There is a lot of home furniture available that can 'grow' with the child. For example, there are beds that extend to accommodate the child as he or she gets taller, complete with mattresses that are in separately upholstered sections, to add as they become necessary. Similarly, there are stackable storage units, which can be arranged in a low formation while the child is small, then rearranged to make taller shelves, giving more floor space when the child has grown tall enough to reach higher. Wardrobes with adjustable shelving will allow you to have the shelves higher while their hanging clothes are short, but you can easily lower them when you need room to hang longer clothes as the child gets taller.
Storage
Do everybody a favour; get as much storage as possible and make it as child-friendly – and parent-friendly – as possible. Under-bed storage on wheels is great for toys and is easy to use, even for small hands. Hopper-style boxes, with a partial front opening, can be stacked and used for a range of things from Lego to socks and will hide a lot of what you consider to be clutter and your child considers to be treasure.
You should try to use some of the child's suggestions, so they experience 'ownership' of the room, but by allowing for growth and changes of taste, it will be suitable for longer and can be adapted with less fuss and expense.