An amazing variety of beds is available these days; however it is the divan beds which are highly popular. The increasing popularity of divan beds can be accredited to their several favourable qualities. Divan beds are highly comfortable and stylish. At the same time, ample storage space available in these beds makes it easier to store a variety of stuff, like clothes, bedding, toys, books etc. However, before buying a divan bed for your home, it is suggested to follow the top seven tips mentioned below:
• You can visit a local furniture store and check out the huge variety of pre-assembled divan beds being sold. These beds are available in standard sizes and their designs vary as per common preferences.
• If you are looking for some specific kind of bed that can suit your particular needs, then go for a bespoke divan which is manufactured especially to serve your requirements. The material, design and size of the bed can be selected and customised as per your preferences.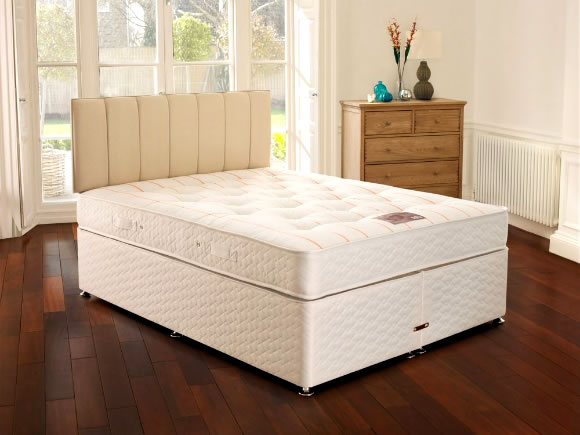 • When selecting any divan bed, make sure to keep in mind the decor of your home. For example, whether you live in a traditional or modern style of home, the bed you select should complement the existing decor.
• Quality of the divan bed should be focused upon in order to make a worthwhile investment. The quality of material used for manufacturing divan beds can vary from one brand to another. So make sure to go for a reputable brand offering best quality divan beds.
• The size of the divan bed should be suitable as per the size of the room where you plan to place it. Selecting a divan bed which is too small or too big as compared to the room can seem awkward.
• Mattresses are an essential part of divan beds, so select appropriate mattresses when choosing a divan bed for your home. You can also buy or get the divan bed manufactured alone, if you already have the mattresses.
• Similar to quality, the prices of divan beds can also vary from one brand or company to another. Therefore, it is important that you carry out a good research and compare the prices offered by different manufactures to choose the most cost effective option.
Buying a divan bed is not a difficult task, provided you are aware of some crucial factors which should be kept in mind in order to make a wise choice. People look for a combination of style, utility and comfort when buying divan beds. Therefore, make sure that the divan bed you are considering buying offers all these qualities. At the same time, the price of the divan bed should also be reasonable. Due to the increasing number of manufacturers entering the market these days, the prices of divan beds have become quite affordable. You can visit a few popular furniture stores in your local area or also check out some prominent websites online which offer a vast variety of quality divan beds and that too at highly affordable cost.