The quality and intensity of the graphics depend on the type of graphic card installed in your computer. These are often referred as video adapters or video card, display adapter and graphic accelerator. Most of the computer motherboards will have in-build graphic capabilities, but they might not be good enough to play high-end games and HD videos.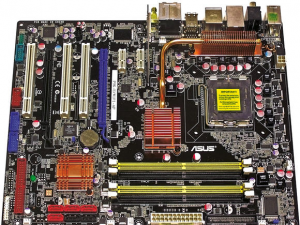 The main task of these cards is to generate output images to mediums like High Definition television, LCD, Projectors and other mediums. Some of the functions of these cards are mentioned below-and
Ability to connect multiple monitors
TV tuner adapter
Accelerated rendering of the 3D scenes and 2D graphics
Video capturing
What are the constituents of these cards?
Components of these cards include Video BIOS, Graphics Processing unit, Outputs, RAMDAC, Video Memory, Power Demand and cooling devices. Graphic cards use lots of energy to perform their task efficiently. The excessive energy or heat generated needs to be dissipated into the atmosphere to avoid any kind of damage. Considering this, cooling devices are incorporated in them to transfer heat. Three types of devices are incorporated including computer fan, heat sinking cooling device and water block.
It is essential to connect the graphic card and display modules with the same source. Common connection sources include DVI or digital based digital video interface, VIVO or video in video out and VGA. The main task of the RAMDAC is to convert the digital signals into the analog signals. It regulates the performance of these cards.
Different types of graphic cards available in the market
These are categorized into two cards namely integrated type cards and expansion type cards. Integrated cards are built in motherboard of the system. They make use of a computer's memory to design actual graphics. Such cards are useful for applications like internet surfing and word processing. However, these are not recommended for gaming and graphic intense programs.
What are the benefits of using expansion cards?
On the other hand expansion type of card does not depend on the system's memory. Due to this reason, they are able to deliver high quality 3D graphics. Discrete video card and dual video card are available in this category. Discrete graphic cards are most suitable for gaming, whereas dual graphics card is used for high precision rendering.
Other functions of the discrete card are mentioned below-
Financial analysis
Graphic design
Complex presentations
Video conferences
High resolution video
Game creation
Video editing
Once you are aware of the types of cards available, it will be easier for you to make the right choice. You could analyze a card on the basis of the below mentioned parameters-
Memory size
Processor clock speed
TV Out
Anti- aliasing
Your requirements
Initially, you need to analyze your needs. See whether you require the device for handling 3D images or simple 2D image rendering. You could switch over to low cost solutions for 2D image rendering. Next, you need to see the bandwidth of the card. A high bandwidth card will provide fast data transfer and fast rendering speed.
You could also look of the net for reviews on various graphic cards, before deciding on which one would be ideal for your needs. Online dealers sell all kind of computer accessories like graphic cards and Fattwin servers for attractive prices. They also offer Linux or Fattwin server solutions to their clients.
Author's Bio:
Adam has written this article, and he is an expert on topics related to computer hardware. If you are looking for Fattwin server solutions for your business, you could visit their website to check out some great deals.