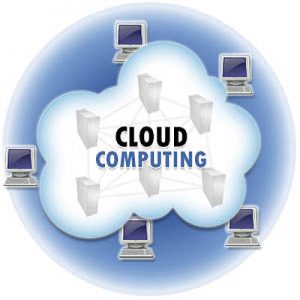 When the invention of cloud computing was first revealed to the market, a mixed set of opinions prevailed about how it will assist the IT firms. However today, many firms believe that cloud computing has its own set of unique benefits irrespective of the platform or cloud automation and management software provider chosen. As per a 2011 survey by Worldwide Executive Council, 4/5th of the software/hardware executives are of the opinion that cloud metrics would become more significant in 2012. Believe it or not; this has become a reality.
There is no doubt that cloud computing is quickly becoming a standard in several firms due to its several feasible benefits. However, in order to ensure this, a firm needs to select the right cloud model. So, how do you know which service model is suitable? Well, three basic cloud service models exist, each of which comes with some similarities as well as unique differences. As a beginner, you can consider each model as a layer. Let's understand them in detail to know which one can be suitable for your business.
Infrastructure-as-a-Service (IaaS)
This is regarded as the foundation on which cloud computing is based! By utilizing this first layer, you are able to manage data, apps, and operating system; while the vendor takes care of virtualization, storage, networking, and servers. Due to this division of control, you save expenses on hardware and capital, enjoy decreased investment risk, and reap the benefits of automated scaling and streamlining. This service model is the need of those businesses that require additional data space for on-demand processing. It is essential when you have to scale the resources when demanded by paying only for the used resources. Some big giants offering this service layer are Amazon, VMWare, Red Hat, and Microsoft.
Platform-as-a-Service (PaaS)
This forms the second layer of the computing environment wherein you get to manage only your data and apps. This means that managing the rest is the responsibility of the cloud vendor. Using this layer offers benefits such as streamlined deployment and cost-effective upgrades. This model is the need of those businesses that have restricted resources but still prefer app development or testing at reduced costs. Instead of using the human resource for running as well as maintaining the systems in this layer, you use a scalable processing center that does the required tasks and that you pay only for what you request to use in the center.
Software-as-a-Service (SaaS)
Regarded as the last layer in the environment, the model facilitates a business to execute apps in the cloud where everything is under the control of the vendor. This means that all users will be accessing the same piece of software for a similar task. This ensures compatibility and simplified collaboration. It is also a cost-effective layer because there is no additional licensing fee and that adding users is much easier. This layer is best suitable for those businesses that wish to streamline the programs easily for expediency and compatibility after dedicating a team for taking care of the hardware.
Bio: Martin Ross is a software consultant in an IT company in New York. He has been into this field since six years to provide expert advice with regards to any software problem in any business niche. He has recently started providing suggestions for cloud computing environments as well after meeting several cloud automation and management software providers for understanding the new technology. Martin has also made an in-depth research on this technology by reading several articles online as well as exploring forums and blogs. He firmly believes that cloud is the next generation wave that will truly rock in years to come!