Understanding the nature of audio and video intercoms is important to realize the potential security advances in the technology that has been made in order to use it in your video surveillance and security packages. An intercommunication device is a standalone voice and/or video communications method for use in small and large buildings. They are fixed on a permanent basis inside apartments, lobbies, vehicles and now are even accessible through smart phones and tablets. They can be connected to the public address loudspeaker systems, walkies talkies and the telephones or other intercom systems. Sometimes, these audio intercoms incorporate control of signal lights and door latch devices.
The Types
There are various types of intercom systems available and new systems have also been developed in recent years. There are basic intercom systems, wired intercoms, two wired broadcast, four wired intercoms, wireless intercoms and telephone intercoms. Each of these systems is described below: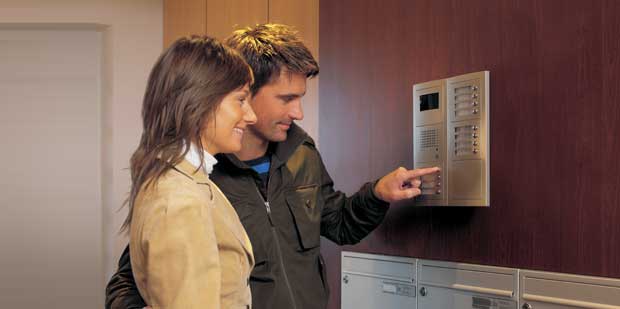 In traditional permanent intercoms, analogue electronic components were used. Video signals can also be carried with voice using certain wiring. Digital intercom stations can be connected by Cat5 cable and they even have the capacities of using existing computer networks as means of interfacing distant parties. Such types of permanent audio and video intercoms are found in trains, watercraft, aircraft and armored fighting vehicles.
There are other types of audio and video intercoms available that are portable. They are used for specific events like production events or professional sports teams. Theaters and concert halls and similar performing art venues usually have a combination of permanently mounted audio intercoms and the portable ones.
Wiring Intercom Systems
There are different types of intercoms that use different wiring configurations. Voice signals use 1 to 2 volts and are carried to a direct current power rail of 12, 30 or 48 volts that uses a pair of conductors. Portable intercoms are connected using common shielded, twisted pair microphone cabling terminated with 3 pin XLR connectors. Upgrading current intercoms with new technology can usually be done even on old electrical wiring. New systems are developed to work on two wire systems.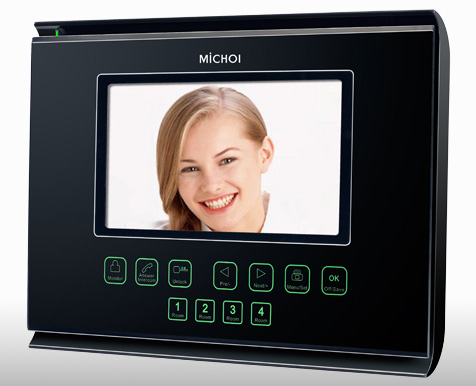 For new installations or where wiring is not feasible, wireless intercoms are used. The two main advantages of this type of intercom are that there are no wires to run and they are very portable. Power line communication which is a unit that sends out signals over house wiring is also called wireless intercoms. Though they make use of wires, additional wires are not required, so they are called wireless audio intercoms. Telephone intercoms include telephones that enable paging and conversation between instruments of similar design and model.
Buying from a Reputable Dealer
There are many distributors of audio and video intercom systems around the globe and you need to be careful that you are choosing the right company. Intercom systems provide safety and security protection to buildings and are one of the essential equipment every apartment, office or government building should possess. Your chosen intercom system should possess a wide range of standard and optional features to suit your requirements. You should remember these things before buying any intercom. Audio and video intercom system should possess audible screening of visitors at the door, audible monitoring of children in selected rooms, should have hands free reply, privacy, optional music input facility, door answering and release and general paging.
So checkout your audio and video intercom systems and choose appropriately for the security of your building and tenants.