According to a reliable source, an Arizona family wanted to leave the country, as they believed that the US government interferes in religion. However, in order to do so, the family of northern Arizona gets lost at sea for several weeks. It is reported that the family will fly back home in Sunday.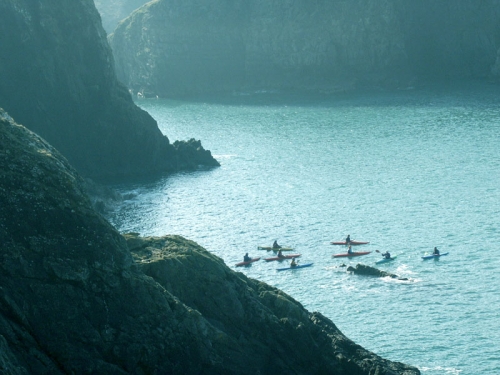 The 26 year aged Hannah Gastonguay informed that she and her husband Sean Gastonguay wanted to see where God led them. In order to find out that she along with her husband, two kids, and father-in-law set sail from San Diego port for the small island nation of Kiribati in May.
However, it is reported that within the two weeks of their voyage, their small boat was damaged by the several storms and make them wandering for weeks being unable to make any progress. However, Venezuelan-fishing vessel rescued them and transferred them to a Japanese cargo ship that took them to Chile.
As being informed the family moved to San Diego from Ash Fork, Arizona and started to live on the boat as a part of the preparation of their voyage they are intended to commence. They started their journey in May. It is noted that their boat did not touch land for a period of 91 days.
It is informed that they were deprived of food for a long period and only intake honey and juice. However, Gastonguay stated that they did not lose their faith on God and never felt that they are going to die.
They spent five days on the Venezuelan ship before shifting to the Japanese cargo ship where they spent almost three weeks before reaching Chile on Friday.
US Embassy officials arranged their flights home from the port city of San Antonio. However, the US State Department did not make any comment on the incident.
In the words of Hannah Gastonguay, the voyage was exciting, though it make them experienced little terrifying at certain points. The spokesperson informed that they wished to go to Kiribati, as they did not have any intention to go to a big place. They regarded that island to be among one of the backward nations in the world.
She also stated that she as well as her family is depressed with government control of the US. She stated that the reason behind this is that being a Christians they cannot accept the homosexuality, and abortion in the state controlled church. She was in the opinion that the regulation of the government interfered with religious independence.
She then added that they are compelled to pay taxes that pay for abortions, which she was not agree to pay at all. However, she stated that they were not members of any church. They gather the faith on religion by reading the Bible. She also stated that they will return to Arizona as of now but will return with a new plan.
It is significant that Jimmy, brother of Sean Gastonguay's informed the US coast Guard and provided them the description of the family vessel.
It is worth to inform that Kiribati is a group of islands located almost halfway between Australia and Hawaii near the International Date Line and the equator. The total population of the island is near about 100,000.