There are many types of flats for rent in Ranchi available at cheaper rents. Soon after the bifurcation of Bihar state, the Ranchi is the state capital of Jharkand. The recent past five years have showed a great boom with Ranchi realties. There is more interest for collective properties among builders to build flats. The builder floor flats are common in the city and its suburbs. Many builder-floor flats are there for rental, which you can find in the realty websites. Locally you can find house brokers and real estate agents to get flats for rental.
Builder Floor Flats in Ranchi
The collective investments in residential properties were common since the year 2005. This is because of the efforts of local builders who took the initiative for housing development to meet the rising demand for rental flats. Presently there are more ventures in collective residential flats as investments and they are mostly permit for rent.
Builder floor flats are available for rent from 1 BHK to 4 BHK
These are mostly unfurnished residential flats
The rent for these flats vary according to square feet and number of bed room and area they are located
A minimum of Rs.5000/- as rent for 1 BHK below 600 sq ft are available in the prime location. The rent for the same square feet in Ranchi suburbs are available from Rs.3500/-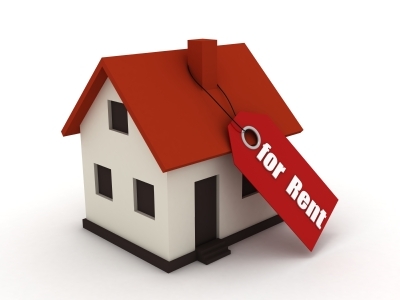 Demand for 1 BHK Residential Flats in Ranchi
The demand for 1 BKH residential flats are more in the areas like Giridih, West Bokaro, , South Karanpur, North Karanpur, Ramgarh and East Bokaro. This is because of the presence of coalmine work force in these areas. There are many builder floor flats available for rent.
1 BHK builder floor flats are available from a minimum for 500 sq ft to 650 sq ft built up area
They have 24 hours water supply and two wheeler parking places
They are available for rent from a minimum of Rs.3000/- to maximum of Rs.7000/- according to main road access
These are best rental flats for bachelors like students and coalmine workers
A two months deposit is a must apart from water charges
You can find such flats having to let boards are most common in the above-mentioned localities. If you are particular about public infrastructure facilities, you can search on realty websites and can find the right properties. It is advisable to go online and connect to the property owner directly. You can also find many house brokers and real estate agents locally, who can assist you to get 1 BHK residential flats near to coalmines location.
Residential Flats for Rent in Ranchi Suburbs
The suburbs are best for staying in rental flats with least rent. The places like Doranda, Pisca, Bamba, Dhurva and Lower Bazaar are having many residential flats available for rent. These are best for students, family, and bachelor's accommodation and coalmine workers too. The suburbs of Ranchi are having good road and rail connectivity. This makes the low-income group in private and government employees to look for residential rental flats in the Ranchi suburbs.
Most of the residential flats are of builders in the suburbs
You can also get independent owners of flats in the suburbs
They are low-rise residential flats of unfurnished and semi furnished type
They are available for rent from Rs.2500/- to Rs.10,000/- according to furnishing
You have to pay a two months' rent as advance amount. They do charge maintenance as separate, which may range up to Rs.500/-