Cast covers are a great revelation for kids who have been injured. Wearing that cast for a few weeks at a time could be hard for kids because it could be a little embarrassing, but kids who have cast covers are going to feel much better about their casts. This is the perfect time for kids to get something that is going to make them one of the coolest kids in school.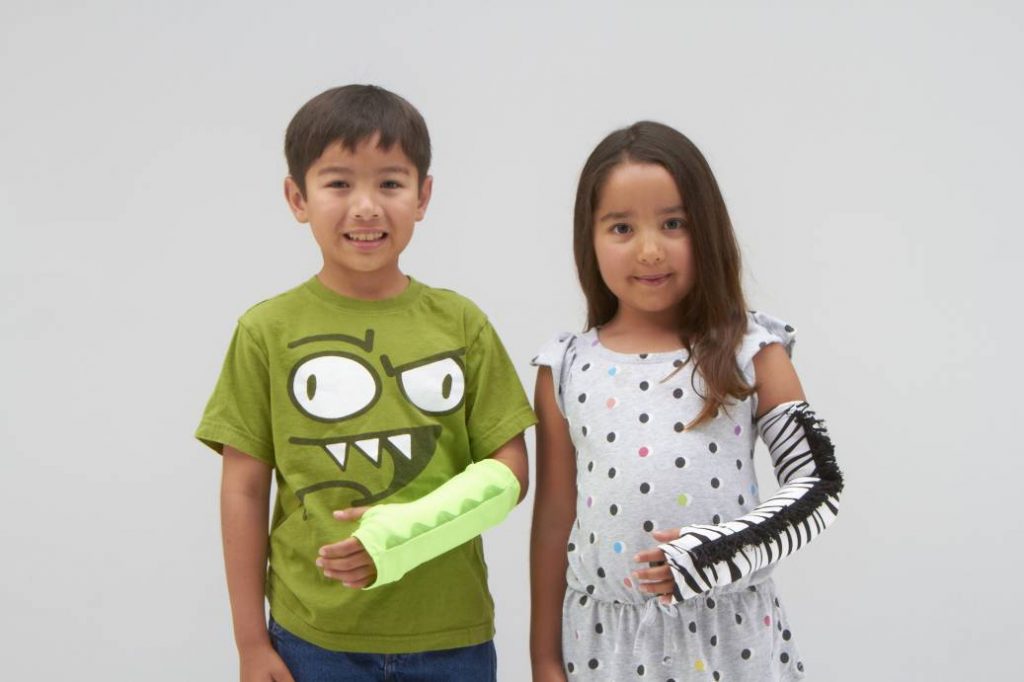 The kids in school are going to want to know where the cast cover came from, and the cast cover can come in any color, style or graphic you want. You get to pick from this list of categories below.
The Superheroes: Cast covers that have superheroes on them are great for kids who love comics and movies. They can put their favorite characters on their casts, and they are going to avoid being embarrassed by a cast that is just white and ugly. People cannot sign these casts, but they look much cooler. Kids will just want to look at it because it so cool, and that is a really big deal for some kids who feel uncool in the first place.
Fantasy Characters: Fantasy characters that kids have loved can be put on their casts, and this is great for kids who are going interested in these sorts of shows. This works great for girls, and it is really helpful for kids who are worried about wearing something that does not work with their clothes. No kid wants to feel embarrassed about that, and these cast covers will match their clothes. Some people might not even notice the casts as a result.
Bright Colors: Kids can get cast covers in the colors they really love. So, a kid who really likes red can get a red cover, but a kid who really likes green can get green. Every color of the rainbow is there for kids to buy, and you can pick out the one color that your kid wants. You are not bound by the ugly colors they have in the doctor's office, and you are not going to feel like you are embarrassing your kids just because of the colors they have to wear on their casts.
Easy Application: The cast covers you buy are going to be easy to use. The installation of these covers is easy because you can slap them on at any time, and you can easily peel them off if you need to. The doctor can cut through the cover when it is time to take the cast off, or you can change the covers if you like. Every kid gets to look cool when they have to wear a cast.
Wearing a cast is much more fun when kids can get the cast covers they need. These covers are always going to look good, and kids are going to feel better about them when they have to go to school or out in public when they have the cast on.