Fashion shows and ramp walks have been famous for decades and would continue to be for generations to come. But something which the fashion industry has been missing for years is that clothes for the hefty and heavy weight women are never displayed on the ramp. It is because in real life half the women are heavy and have plenty of pounds on their body. So, dresses which suit the plus size should also be revealed on fashion shows and catwalks.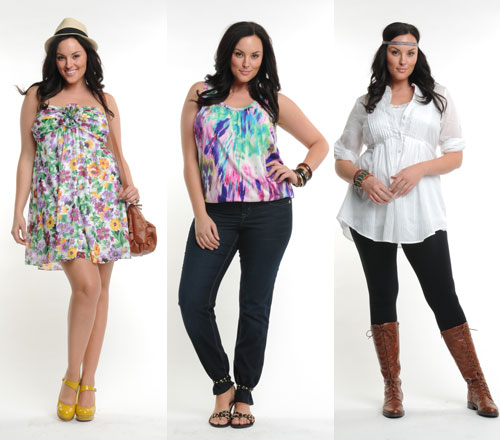 Although the plus size women dresses fetch millions, yet their clothing is not taken care of properly. Fashion shows are now being held for women of plus size to educate about the required changes.
Real need remains at a distance from fashion shows
It is noticed that even after plenty years of fashion industries set up, it continues to be remain at a distance from real life plus size women and their dresses. It is also seen popularly that woman who are healthy often find it quite difficult to find nice and beautiful dresses. They feel it has always been the extremely thin to average weight women who have had innumerable dressing option.
Curvy fashionistas come up with their own publications
Curvy fashionistas have taken the first step in establishing their very own first of a kind publication as well as blog for the large to XL size women. Following this, many independent stores have come up with clothes and other stuff, like accessories that are required for fat women. All the above has led to a full figured fashion week in the city of New York. And moreover it is the fifth fashion in continuation.
Cooke's comment
Cooke who is a fashion stylist and also has a history of producing many shows, said that people who make dresses for plus size women should also be recognized on a larger scale. An upcoming show by va va va Voom will call out for an even that would be featuring dresses in plus size this season. Virginia's first fashion week will be held from the 21st of October till the 27th. This will be held at the Holiday Inn and Suites in the area of Virginia Beach.
The fashion week in Virginia
The fashion week that will be held in Virginia for large and extra –large sized women is an endeavour to for the empowerment and the health of the women who are plus in size. They said that the main aim of the fashion week would be educating the women. Branch was reported saying that according to market research producing clothes for plus size women would generate sales of around $8 million, but large sizes of clothes are not displayed properly and plenty even in stores selling them.
It has also been seen that the catalogues which feature the dresses of women that are plus size show models that are just in the size range of 6 to 8. But the average size of American women is around 14.