It's an undisputed fact that Instagram have transformed from being a personal social media platform to a global platform where people showcase and sell their products or service.
The users on instagram aren't just active; they are also engaged and making it a good platform to grow your brand awareness.
Instagram marketing is the use of this social media platform to sell your product or service via get plus followers real reviews.
The concept of Instagram marketing needs little or no explanation. All you need is to know your way around the platform.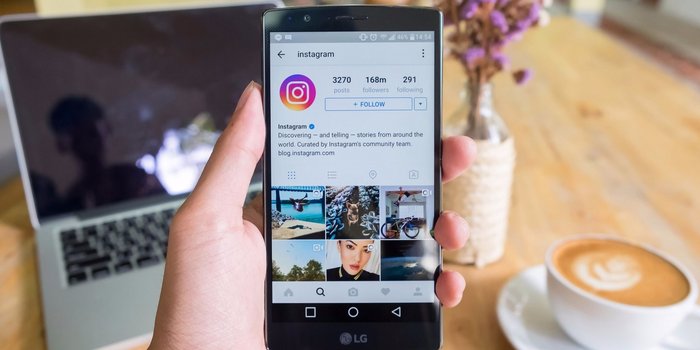 Here are Instagram marketing tips that work;
Switch to a business profile
Make use of free Instagram tools
Tease people with posts that will urge them to buy
Sponsor your posts
Instagram stories can be used
Work with social media influencers to reach a wider audience
Have a unique hashtag that is also interactive
Post when it is needed and ensure you don't over post
Instagram is one of the star children in the social media scene at the moment and the popularity is continually on the rise. Getting the best from this power house platform is easy and at the same time difficult. Difficult because you need to be sure you are not speaking to the ghost or wrong audience and easy once you have a large audience you are conversing with.
There are quite a number of tactics that can be implored to help you get the best from the platform by gaining more followers. Having explained what Instagram marketing is, it is important to explain how to get more real followers.
Here are some tips to help you build your Instagram followers;
Do Giveaways
It's quite important you know what your audience wants and one of the ways to get more followers is to do giveaways. Hold giveaways where users must tag friends, do a post tagging or refer friends to follow. Ensure what you are giving is what the audience wants so you don't end up losing followers after the contest.
Share U.G.C.
This is a way to connect with your audience while you get more followers. It is quite easy, if a customer took a picture with the products ordered from your store, do well by taking a screenshot and post their post. Tag them and add a short appreciative message.
Studies have shown that consumers are 7X more likely to buy from a store, brand or company their friend suggests.
Cross Promote
How will they follow you when they can't find you?
It is your responsibility to include your Instagram handle everywhere you find yourself; your business cards, your Facebook profile, your website and everywhere you are chanced to reach audience. There are, of course, other ways to boost your viewership and the like. Looking at a positive review of Growthoid could help steer you down the right way to helping your numbers grow.
Stay Connected
The social media is a two way street, don't expect people to comment and like your post only. Grow your account by liking and commenting on other peoples post.
Look out for accounts within your target audience, like and comment on their pictures. You might not like the idea but studies have shown that for every 100 like given you will get a minimum of 6 followers.
ALWAYS Geotag
Always ensure you add the most relevant Geotag whenever you are posting and for whatever you are posting. Geotagging will allow you reach out to local followers and get more engagements.
Studies have also shown that adding location to posts get expose your post to more engagement by 79%.  Check out the top left corner under your handle to geotag your post.
Use Popular Hashtags
Making use of hashtags popular hastags will not only get the eyes of your followers, it will also get the eyes of people that aren't following you.
Check out for popular hastags or trending hastags and overload your post with them. You may be avoiding this method but it is one of the reasons why your followers have not been growing. Per 100 followers, post with hastags get 75% more engagements.
You can make use of Apps like Focalmark to gather the most engaging and popular hashtags.
Develop your own Instagram style.
You may want to fit in into the Instagram world but at the same time it is important to be unique. Be known for contents (written or visual) you post so people can easily recognize your handle immediately they see it.
There is more to Instagram than pictures and videos; so take the bold move today and make your way around the social media platform.
THANKS