If you are a buyer of plastic parts and struggling to find valuable molder then here are some tips. To find injection molding services in China with good experience is vital because the success of your company depends on it. Here are few aspects that need to be considered to look for in a beneficial molding service to support your products commitment and quality.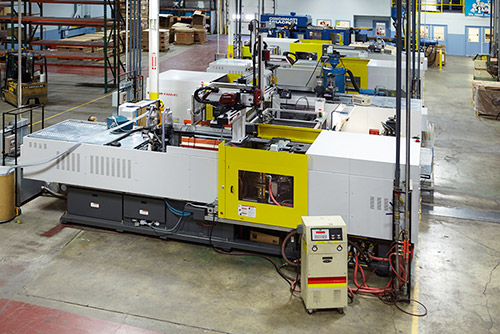 Qualifications
The potential molding company's engineering team needs to fulfill your business needs
They must be updated on the mechanical properties defined in the manufacturer's manual. This helps your end products to survive effectively
The team must be aware of machine settings for maintaining a steady and high quality result of your products.
Ask if the prospective molding team has undergone an effective employee training program
The employees have to be well aware of processes, expectations and deadlines
Knowledge of materials is vital for molding process.
Process understanding
The molder needs to have an appropriate understanding of materials to be reground and merged in the molding process. Moreover, they must be informed about the definite ratios of materials to be used.
The potential molding house has to be dirt free with scrap grinders cleaned properly to prevent any kind of contamination
Ask how the materials are handled all through the process (with gloves)
Visit the molding company's workshop and assess the working condition
Rapport
Good communication with the probable injection molding supplier is vital for satisfying results
First ask yourself, can you trust the team
Constant interaction helps to create a solid foundation that will be beneficial in the development process
Quality must be given the first priority over quantity
Reliable and high quality products can build a brand
Consider these aspects, when you go hunting for a molder. Remember education, faith, communication and work quality are vital for long-lasting business relationship.
Critical Factors in Injection Molding Process
Plastic melt temperatures – The 3 areas of temperature, which needs consideration, include the barrel, nozzle and the mold. Barrel and nozzle temperatures depend on the flow-ability of plastic to be moved through and cool down aspect.
If barrel temperature is set high it can cause flash and overflow. If it is set too low then there may be unfilled parts, slow flow, melt lines, and even ripples formed in the end product.
Nozzle temperature has to be lower than the barrel temperature. If it is high the molten will dribble and if temperature is low the plastic will crumble.
Plastic flow rates – The flow-ability of the molted plastic to be injected rapidly into cavity is 95% to 98%. Flow rates determine the materials viscosity as it enters the mold cavity. Plastic flow rate has to be established in accordance to the parts necessary size and cosmetic look.
Plastic pressure – The hydraulic system has controlled relief valves. Pressure varies from material to material. Screw head moves forward and has to be established as per products specification.
Cooling rates – Difference between molten and mold temperature indicates the cooling rates. Cooling times can be determined on the basis of information about the molding design and parts along with the material to be used.
Make sure that the engaged plastic injection molding company supports high quality production and delivery on time.