With so many Bollywood fans all around the world, every fan wants to know and be updated of what is happening in their favorite Bollywood star's life.We all love to discuss about our Bollywood stars, their upcoming movies, their personal lives, their film career, the kind of dresses they wear, etc. We want to know more and more Latest Bollywood news updates about them and the Bollywood industry. There are many fans that often search them on the internet and get a lot of information about them. You will find a lot of sites that provide you with Latest Bollywood gossip.
Whatever Your favorite Bollywood stars do on a daily basis becomes a Latest Bollywood gossip. Be it going to the gym, shopping, going for a lunch/ dinner with some celebrity, uploading pictures on social media platforms, tweeting, their interviews etc.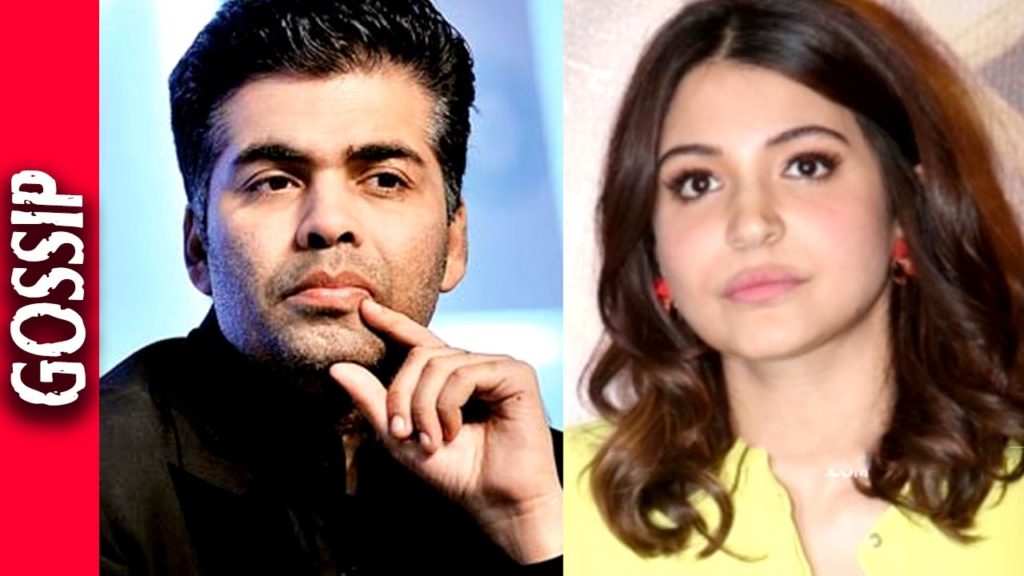 Latest Bollywood gossip on Koffee with Karan
Who doesn't love watching Koffee with Karan? All the Bollywood fans love to watch their favorite stars talk, bitch about other co-stars and share a lot about their favorite stars. One of the Latest Bollywood news updates and Latest Bollywood gossip happened on the season 5 of Koffee with Karan when Akshay Kumar came with his wife Twinkle Khanna a.k.a Mrs. Funny Bones.They two have been married for 15 years and have 2 kids and are a great example to look down for a successful marriage.
Twinkle Khanna, who is known for not mincing her words, got candid and revealed a lot of things about her career and her successful marriage.
Twinkle Khanna was Karan Johar's first and only Lady love
If you didn't know,Twinkle Khanna and Karan Johar have grown up together. During their schooling, Karan had a huge crush on Twinkle for a brief period of time. While talking about that, Twinkle said that it could only be because she had a testosterone of level 11 which almost equal to that of male. She also said she used to have a moustache at that point of time and, which was equal to any man. She made it so awkward, Karan was left speechless.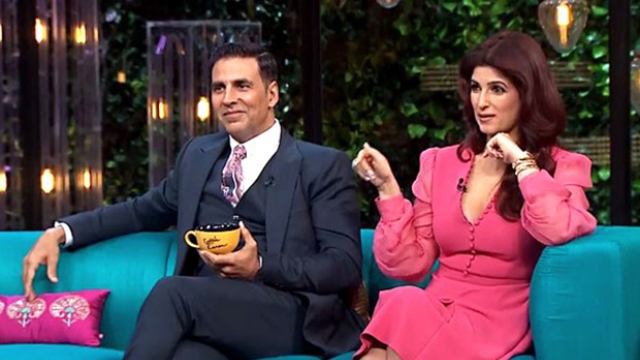 Twinkle Khanna revealed Akshay Kumar was initially a 'fling' for her
This perfect bollywood couple of the industry has often given marriage goals to the rest of us. But, it all started as a fling. Twinkle had just got out of a long relationship and she didn't want to commit or be in any relationship. So, She decided that she just wanted a fling of 15 days but ended up marrying and completed 15 years of a blissful marriage.
What Akshay Kumar revealed
Akshay Kumar revealed the one rumour he wants to start about himself is "I'm the next James bond," Also, the only one thing they have in common is to sleep by 9 and wake up early. He also told what Twinkle means when she says 'We need to talk'.
For all the Latest Bollywood gossip and Latest Bollywood news updates, you can visit bollywoodsite.com that provides you with the best Bollywood related gossip, stories and is full with bollywood content.