Do you ever have those times when you look at your home and think: I wish this looked more sophisticated? If so, you are definitely not alone. There are many reasons why people want to upgrade the look of their home, either thinking it looks outdated, that things don't go well together, or some just get bored with how it looks. Below are some cheap and easy ways to make the look of your home exude comfort, luxury, and sophistication, without breaking your budget.
Use Textures
Although it may seem like a good idea, using accents in your home that are the same texture will make it feel flat and unexciting. A better idea is to swap out the same textured pillows that you have with 2 or 3 different textures, as well as possibly switching out your drapes. Having all of these different yet cohesive textures, either by color or design, will make your space look more visually interesting and luxurious. This will especially have more impact if your major furniture and walls are in neutrals, making the bold colors and textures of the accessories pop and take center stage.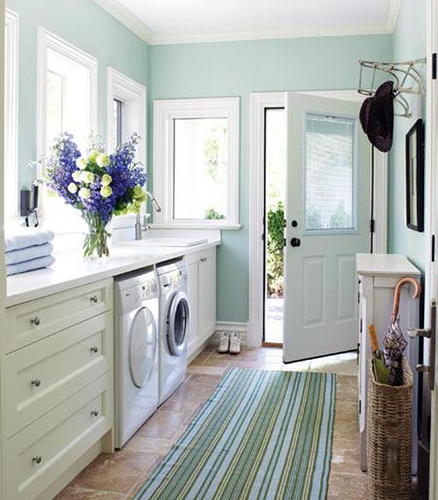 Fake Some Built-in Looks
A great way to make your house more polished is make some fake built-in units. You can do this with a TV or even a bookcase. For your TV, whether it's in a rustic wood frame, plain black, or stylized white frame to match your décor, framing your TV adds a bit of class. It makes it look as though the frame was built into the wall, which makes it look planned and more sophisticated. Also, you can use bookcases to make it feel as though there are floor to ceiling bookcases built into the home. You can do this easily with four tall bookcases that reach the ceiling that are secured to the wall with anchors.
Display Fresh Flowers
Now, these bouquets doesn't have to be one that breaks your bank and makes your wallet cry, but having a fresh bouquet of flowers is a great way to make your home look more luxurious. A simple, and cheap, bouquet from the grocery store can be all you need to add sophistication to your home, especially if you had it in a nice, simple vase in a great neutral color. Another good idea is to get a big bouquet of flowers and split them up into a bunch of smaller arrangements and put them in different rooms of your home. A good thing to remember is to get flower colors that complement the colors in your home. For example, if most of the colors in your home are blues, it would be good to get flowers in bright yellows.
Transforming with Tile
Transforming your kitchen or bathroom with tile is quite easy. Putting neutral colored tile on the walls can give your area a timeless, clean, and beautiful look. Depending up which tile you go for, this project can be relatively cheap, or it can cost you a pretty penny. Subway tile is a great affordable option for redoing your kitchen and bathroom, and it's also a good idea to consider adding a second tile design with a different color or size to add visual interest and beauty to your kitchen or bathroom.
So, if you want your house to look as fancy and luxurious as a Miami luxury condo, these great ideas will help you achieve this including transforming your house with different tiles and adding fake built-in bookcases and TV frames, adding some fresh flowers to make your home more colorful, and mixing it up with textures to give a sophistication to your home that was lacking before. All ideas are easy to do, especially if you are really great at DIY, and can be done on a budget. So, why not mix up your home and add a touch of class?