Let's be honest, while we love our children to the moon and back, going on vacation with them at times makes you feel like you'd be better placed jumping off the highest peak of Mt Kilimanjaro. If you're not stopping a fight over who did what or holding them back from scampering into a wrong bus, you're pulling your hair out figuring out what destinations really make for kid-friendly holidays. While we can't help you out with the former aspect because it'd be easier to learn rocket science instead, the latter part is however very much within our skillset and forms today's topic of interest.
1) Orlando, Florida, United States
For a place christened the "Sunshine State" with its name translating to flowery, Florida proves a popular American destination for families. Look to Sea World- a watery paradise swarming with playful dolphins to match the seemingly limitless energy levels of young ones- for the testament of its appeal to the younger generation. Alternatively, consider Florida's array of Disney theme parks which bring all your little one's favorite classic cartoon characters into gorgeous reality.
2) New York City, United States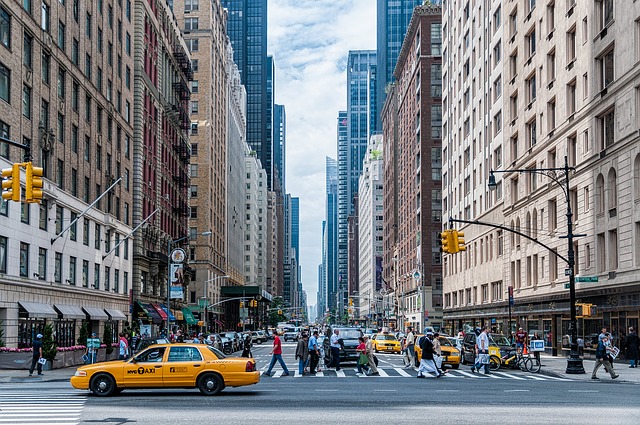 Still staying within the country, we're off to NYC for option number two. While a buzzing cosmopolitan city would hardly be the first place on your mind when you factor in five-year-olds running about without a care in the world, the "Big Apple" does have a jolly, adventurous and kid-friendly side to it. Zoos, museums, and famous landmarks litter the landscape the highlight of which are the internationally recognized treasures of the Empire State Building and Time Square.
3) Split, Croatia, Europe
Nothing screams family holiday quite like the Dalmatian nation of Croatia. It provides an endless supply of breathtaking coastal views, numerous historical marvels to savor and endless stretches of sandy beaches for the kids to run around in. The country's inland is stunning but its offshores are arguably its greatest selling point amassing more than 1,200 islands for the taking. Thus a family vacation is well spent aboard yacht as the old coastal town stares into the popular islands of Brac and Hvar just to name a few. Oh, and did I mention Croatia is home to "Game of Thrones" scenery? Not exactly a child-friendly series, but it'll certainly earn you a round of excited smiles as they lay their hands on the real-life version of King's landing.
4) Paris, France
The "City of Love" provides a little something for all age groups and it goes without saying that it is criminal not to make some time for the magnificent Eiffel tower that provides panoramic views of the dazzling city. Moreover, a Notre-Dame tour will no doubt tickle your fancy as will the Arc de Triomphe, the Parc Astrix, and Disneyland Paris. The latter will be especially appreciated by your precious bundles of joy.
5) London, England
England's capital city is a maze of well-preserved history presenting a plethora of museums to explore and ancient attractions such as the White Tower, the Tower of London, and the Crown Jewels which have all become modern-day folklore. Outside of fine art, sumptuous food, and scintillating fashion, London also offers mesmerizing poetry- at the Tower Bridge- that the kids are sure to love.
A holiday with the kids can be tough to pull off but these five charming destinations make the experience unforgettable and as easy as taking a walk in the park.