There has been a recent trend which has been observed within industries of all category and size: every industry which has a business to sell something or anything are emphasizing on mobile apps. Every business is getting their apps created or creating it themselves, realizing the importance of a mobile app for their business. Now, whether to get a mobile app created for your business is entirely your decision and we respect that, however, we would like to share our insights on the advantages of using a mobile app for your business.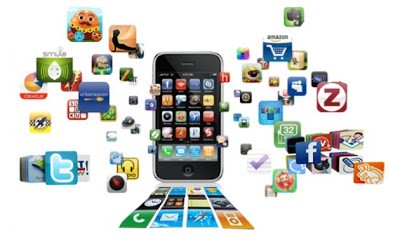 But,
Before that let's explore the need for a mobile app at the time when we already have mobile friendly websites that are capable of generating the desired mobile traffic. So, as you know that most of the internet users these days are using the mobile to browse the world wide web and convenience matters the most. No matter how mobile friendly your website is, it can't match the convenience that a mobile app offers. The trend has been increasing with every passing day and will continue to grow with time. The most basic advantage of a mobile app like every marketing expert says, is getting your proposal, your business into the minds, email box, or mobile phones of your potential buyers. Hence, your app once downloaded will remain in the phones unlike your mobile friendly websites and if you're not having a mobile friendly platform, you're certainly missing out on an opportunity.
So, here are the advantages of using a mobile app for your business.
Generates interest: Mobile apps give an easy way to showcase your products to your prospective customers, like the e-commerce giants like Amazon and Flipkart do with their brand mobile app. The app turns out to be the one stop shopping center for your customers, where they can buy all their necessary requirements. Also, you can aware them of your new products as soon as you update your content.
 Enhances engagement: There's no doubt that mobile apps enhance engagement, more than any mobile friendly website. The reason is quite simple, the ever-increasing no of mobile users who want everything on their fingertips. Use of user information has increased in the field of marketing to create personalized offers and incentives that your customers can hardly ignore. And the mobile app is what is going to help you out.
Helps in the promotion: Mobile apps are a good platform for promotion and are self-capable too. You can use your mobile app to lure customer to visit your store and buy a particular product. Create irresistible offers and notify your customers using your app.
Improves customer support: A mobile app helps you enhances your customer support by enabling a platform for your customers to reach you easily. You have to plan your app in such a way that your customers can reach you from anywhere.
Provides ease of use: Last but not the least, a mobile app gives your user an easy to use UI (User Interface) and which directly impacts your business. The user today want a fuss free experience while browsing and only mobile apps have succeeded so far in providing that.