In the world of the Internet, the possibility of reaching anyone in the world has taken its true meaning with the advent of email marketing. Anyone who is in the business cannot turn a blind eye to email marketing as it is the most comprehensive marketing channel which gives the highest return on investment when compared to the other contemporary available marketing channels such as social media, paid search, TV and radio etc. Email marketing is the Brahmastra (an unfailing weapon) that leads a business to its success when used in its best way. The depth of data in the emails helps in reorganizing your marketing strategy and refining the way you approach your audience. If you send an email to a prospect who has asked you to unsubscribe, he has all the rights to take a legal action against you. But how do you keep a track of thousands of emails you send on a daily basis? How do you compile and segment the responses? Yes, you can, with the integration of email marketing and CRM. As the technology is evolving, CRM has moved on from being a mere regurgitation of customer database to an analytics solution which gives in-depth behavioral aspects. It's imperative to any business to understand as much as possible about their customers. Here is a rundown of email marketing and CRM integration benefits.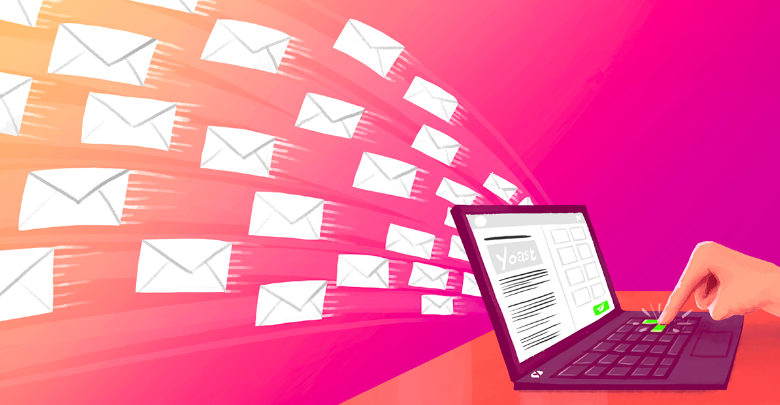 Comprehensive Data at One Place
With the integration of email marketing to CRM, you have all the data that is required to take an action at one place. The need to switch between different applications is eliminated, giving you all the required information in a single window. For instance, if you have to track the email interactions between a lead without this feature, you might have to do a detailed search of different leads from that organization in your Outlook, and also understand internally who all have contacted that particular prospect, which is as strenuous as it sounds. With the central repository of email threads, you have the information readily available in a click away, allowing you to nurture leads more effectively.
Better Lead Nurturing
With improved data visibility, the dubiety between sales, marketing, and customer support teams is eliminated. Integrating email marketing with CRM also helps in reducing the response time. Addressing various customers, based on their preferred mode of communication, email or phone, becomes easy.
Marketing Automation
Email integrated CRM systems help in automatically synchronizing the sent emails and responses, keeping the information up-to-date. It is exhausting to manually update the CRM with thousands of emails you send and receive. Eliminate load data entry time and duplicate data entries that might occur while manually transferring data from one application to the other. This helps the sales and marketing team to focus on revenue-driving tasks.
Easy Leads Segmentation
Helps in driving focused campaigns by segmenting various leads, based on where that particular lead is in the sales cycle, the preferred mode of communication, etc. For instance, you can run a campaign for the software renewals taking into account the contract expiration dates.
Better Lead Targeting
The more you understand your customer, the more targeted and strategic you can be in your communications. You can prioritize which leads to target based on their level of interest and intent to buy. Based on these categories, you can channel your marketing efforts into push or pull mechanism. This helps in sending only sales-ready leads to the sales teams and reducing the chance of prospective leads falling into "unsubscribe" zone.
Tracking Return-On-Investment
By tracking significant developments in the sales cycle, email marketing integrated to CRM helps in understanding what worked and what didn't. This level of end-to-end accountability would be otherwise impossible with a basic CRM. Based on the analyses, the sales and marketing teams can make better decisions which lead them in generating better ROI.
Better Visibility of Customer Behavior
Integrating email automation to CRM gives visibility of the customer behavior by gathering information of their activities. Do they open your email, do they read your email, do they click on the web page links hidden in your email body, at what page he spent more time, which page he left and where he went next. This information helps in designing a focused marketing strategy for each individual lead, creating high chances of winning the customer.
Personalized Messaging
Once you are aware of the customer behavior, it becomes a cakewalk to know what message to be sent to different leads. You would not send an introductory email to a lead who responded that he would be interested in understanding your price sheet. Since all the information is tracked on a single page, the sales representatives can make thorough decisions on spending time on quality leads rather than wasting it on futile ones.
Agile CRM's email marketing integration with CRM solution automatically synchronizes your emailing data, captures it into the CRM for reviewing of Sales, marketing and Customer Support teams in taking potential decisions.