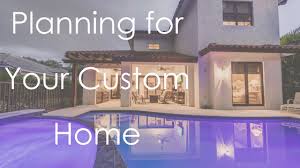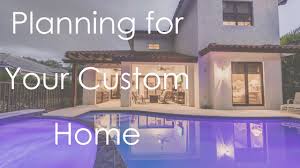 A lot of people who are planning to build their own home don't have any idea how much it will cost them to build their dream house. There are a number of factors to consider when it comes to estimating the cost of constructing a new house.
Let us break down everything so you will have an idea on how to better estimate the total cost of building your new home.
Find a Builder with a Great Reputation
Building a custom home is one of the biggest financial decisions that a homeowner will make in his lifetime. As a homeowner planning such endeavour, you may want to ensure that such project is a stress-free and enjoyable process as possible. And for that reason, start by hiring a quality builder that has a good track record and has the experience in constructing custom homes.
Check their website, review some of their works and read customer reviews. You can also ask if their insurances and licenses are updated, a quality home builder will not mind if you ask such enquiries.
Get the Right Builder, Not the Lowest Bid
As part of the initial steps, you must avoid contractors that cut corners. Victoria custom home builders that win works based on low bids will not just do it. They will make up with the difference by employing cut-rate subcontractors and using cheap materials. Watch out for builders that will give you a low "allowance" for certain things you will pick later, including fixtures, cabinets, etc. If the bid is lower compared to others, you will find out later that the cost will run up in the future. You must choose honest contractors and ask them to provide you with accurate allowances.
Choose Quality
Skimping on your budget may seem like a good thing at the beginning, however after your home is finished, there will be a number of things that you can't change. Doing shortcuts might be a good idea, but at the end of the day, you don't want to have floors that "bounce", plumbing challenges and uneven temperatures inside your home.
It is highly recommended that you consider the big picture. Some custom home builders might just go with bare minimum works, but the result may not be what you wanted. Spend a bit more on a home builder that can give you the dream home that you always wanted.