Have you always dreamed of owning your own business? If you are like most Americans, you probably have. Unfortunately, entrepreneurship comes with great risk. Not everyone has the resources or the time to get a business off the ground from scratch, even if it something that is their passion.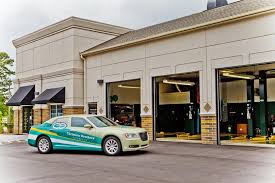 Luckily, there is an option that exists that can help prospective business owners get in the game, franchising. Let's say you've always loved working on cars. You could take advantage of one of the automotive franchise opportunities companies like the Meineke offer.
There is a bevy of benefits that comes with owning your own franchise. Here are some of the most important ones.
Four Reasons to Own a Franchise – Mitigated Risk – When you franchise, you are buying into a proven brand. Even if it has not entered your market yet, there is a good chance that prospective customers are familiar with it. This means you aren't starting with a blank slate marketing-wise. – Training – Developing a good staff of employees is tantamount to a company's success. Franchisees already have a developed training method, ensuring you get the most from employees fright from the start. Getting a good start for any new business is crucial. – Support – When you are operating another company's brand, they want you to be successful just as much as you want to be successful. Most businesses will provide ongoing support to their franchises for the entirety of the time that they own the business. – Real Estate – Choosing the right location and property type is a huge challenge for any new business owner. Most companies provide a guide and advice on how to select the best lease property for your business. This is usually based on years of experience in the field. They know what works because it has worked for them in the past.
If you are interested in owning your first automotive repair business, consider franchising. In any economy. being an entrepreneur is a risk. Your goal should be to reduce that risk as much as possible while also turning a profit.