Toyota puts a great deal of emphasis on every component of each and every one of their vehicles. They have made safety a top priority and in order to keep all Toyota owners safe they have created the Toyota Safety Sense. This is just one of a ton of features that you will learn about when it comes to the Toyota vehicles when you pay a visit to the Toyota dealer in Newport.
The Toyota Safety Sense is a very comprehensive safety package that includes the pre-collision assist with pedestrian detection, Lane departure alert, auto high beams, and dynamic radar cruise control. These safety systems have been designed to protect the occupants of the vehicle in regards to collisions, lane departure's and with visibility that is poor at night.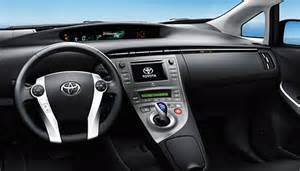 The pre-collision system works off a forward facing radar that has a camera that has the capability to scan the road ahead. If the system detects the possibility that a collision may occur it will send an alert both audible and visually, and the brake assistance system will be automatically activated. If the system detects that the collision can not to be avoided the brakes are automatically engaged if the driver has not applied the brakes.
The technology that is built in for the lane departure alert is nothing short of amazing. With the use of a intricate camera the system is able to determine where the painted lane markers are on the road, and should you begin to drift out of your lane you will receive an alert.
When it comes to nighttime driving visibility is everything and it is totally enhanced with the auto high beams. Instead of having to worry about switching between your high and low the system can do it for you.
Another great and impressive safety feature is of the pedestrian detection. It has the capability to be able to warn you of a possible collision with a pedestrian. Should you not heed the warning the automatic braking and collision avoidance will kick in.
Finally there is the dynamic radar cruise control. This system has the ability to not only determine the distance of the vehicle ahead of you but at what speed it is travelling, and in some cases it will adjust your speed to accommodate this. These are just a few of the highlights of the Toyota measures for your safety. Check out all the great Toyota vehicles that are available at http://www.southcoasttoyota.com/.