If you're looking for a nanny and you live in London, your problem will not be so much how to find a nanny – in such a huge city, there are plenty to choose from – but how to find the right one. Most parents are concerned with finding someone who fits in with their family, is able to bond with their children and understand their priorities. If possible, it's also important to find someone who shares your values: after all, they will be responsible for the welfare of your children then they are looking after them. Besides this, there are also of course plenty of other practical considerations. So here's how to go about finding a nanny in London: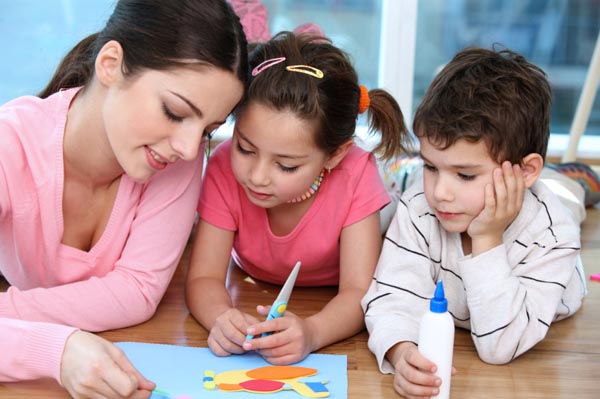 Work Out Your Priorities: Before you start to interview nannies or anything like that, think about exactly what you need. What kind of nanny are you looking for? Do you want somebody who has years of experience of somebody younger who is looking for a live-in position? What kinds of values would you like them to have? Is it very important to you that they live close by in case you need somebody to be available short notice? It's best to work this kind of thing out beforehand so that when it comes to the interview / vetting stage you will know the kinds of questions you need to ask. It's also a good idea to find out what the average wage for a nanny in London is.
Ask Around: If you're very lucky, you may find that one of your friends or relations already knows of a nanny they can recommend to you. The good thing about this is, if they have been recommended by someone you trust, you can be pretty confident that they will be reliable. Even so, you should still always go through the process of doing background checks and making sure they have the necessary qualifications and references.
Nanny Agencies: The above is only really an option for those who have a good network of friends in London who can point them to the right person. However, if you are new to the city then one of the easiest things you can do is find out about nanny agencies in London. These are perfect for busy people who are pressed for time because they already have a number of nannies on their roster who have been background-checked. They will do the work of going through potential candidates to find someone who fits your priorities as far as possible. They will also help you to understand what your new role as an employer will entail – something that can be confusing for parents when they first hire a nanny. Find an agency that is a member of an accredited group such as the 'International Nannies Association'.
Listings: You could also have a look for local websites that provide listings of pre-screened nannies working in London. These won't do as much of the work for you as agencies, in that once you contact a person you will still have to vet them thoroughly, arrange contracts and salaries yourself. On the other hand, it gives you the control to make all your own decisions and often if you sign up you can post a job description up there yourself so you're even more likely to find someone who matches your requirements.
Message Boards: It's a less efficient way to get results, but there's also always the possibility of looking at job boards in your local area (think shops, universities, community halls and so on). The advantage of this is that if somebody is advertising their services as a nanny on a local message board they are also likely to be based close by which will be useful if you are going to need somebody at short notice or don't want to run the risk of them being held up on their way to you. On the other hand, if you find a nanny on a message board you have to be extra cautious about making sure they are a properly registered child carer and can provide watertight references. If you don't feel confident in your ability to do this properly you are better off using an agency.