When spending your vacation in your diesel RV, it will be a lot of fun to have guests. Invite all those interesting people you have met in the campground for an outdoor get-together. Want to host an amazing outdoor party that will make your neighbors in the campground go wow? Then what's stopping you? We know. Probably it's the idea of managing guests in a limited space that strikes you as impractical. Well, here are some ideas to help you organize an event that everyone will be talking about.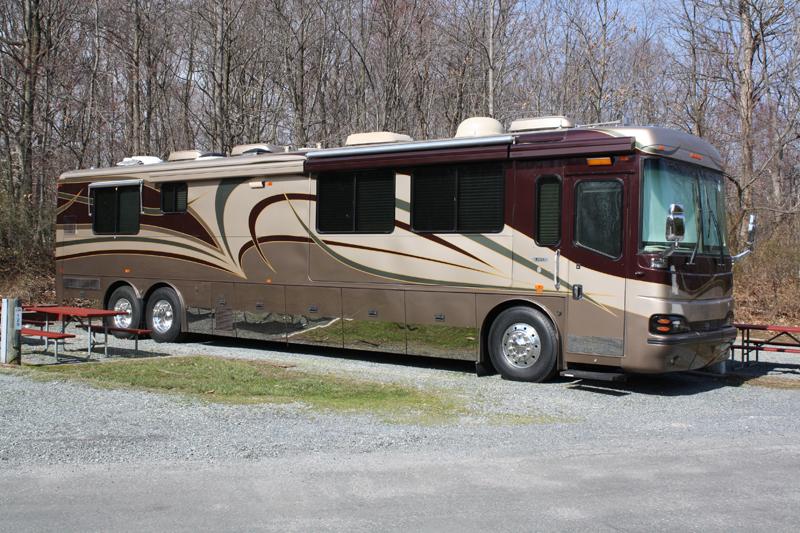 Sitting Arrangement: Parties are all about socializing. Most people prefer to stand and chat with each other in groups. However, one cannot stand continuously, and so you will have to provide options for your guests to flop down whenever they want to give their legs some rest. Folding camp chairs or lawn chairs make good option for the adults. Set them up in a semi-circular fashion near the picnic table on which you are serving the meal. As for the kids, they will simply love to sit on the logs that they find nearby whenever they feel like taking a break from their games. If you think you don't have sufficient number of chairs, ask fellow campers to bring their camp chairs along with them.
Meal Planning: What is celebration without a hearty meal? Instead of making it an ordinary cupcakes-and-cookies party, don the chef's hat and rustle up some fancy yet easy-to-cook fare. A barbecue will come handy for churning out smoking-hot, roasted delicacies. Research your recipes well in advance, so that you can manage every aspect including shopping, marinating and actual cooking. And yes, don't forget the drinks. If you are planning to serve any alcoholic beverage, check campsite rules in advance. Carry a fairly big cooler to accommodate a good number of bottles and ice.
Setting the Table: Most campsites provide picnic tables on request. As far as an outdoor party is concerned, the picnic table takes the center stage, so decorate it properly. Arrange a buffet on it and let your guests fill their plates on their own. You can also use your work table for the purpose. Benches make a good option, but if you expect kids and toddlers among your guests, avoid using any low-height buffet table. You can also invest in an RV hide-away table. These long tables can be fixed to one side of the RV and when not in use can be folded up in the RV's side. It doesn't matter what type of table you are using, moving food items from kitchen to the table outside can be hazardous. Use a wheeled serving tray to transfer things back and forth with ease. Use disposable plates, dessert bowls and tumblers for easy disposal.
Decoration: Create a cheery ambience by decorating the exterior of your RV with balloons and fancy paper chains. Put up the awning to create a personal patio space. If it's an evening party, hang festive lights from your awning. If it's a day party, spruce up the décor with other patio accessories such as colorful flags and paper lanterns.
Music and Entertainment: Parties lose luster without music. However, you cannot go too loud while in a camp. Play some light music in the background, but don't use the loudspeaker. Games are a great source of entertainment at any party. Organize a mix of card games, board games and yard games, so that all the guests can participate depending on their age and ability. Keep them competitive for added excitement. Prizes need not be expensive, choose quirky items for more fun.
Throwing an RV party is an adventure in itself. Make your next road trip unforgettable by organizing a grand party. Meanwhile prep your diesel RV for a great show, stock up your kitchen and research the Internet for some lip-smacking, roadworthy recipes.