Not every person is blessed with good skin. Sun, heat, hormones and chemicals – these are elements that can damage skin at a molecular level. Getting a clearer and brighter skin does not take place overnight. Heed some of these secrets to help achieve a beautiful, glowing skin.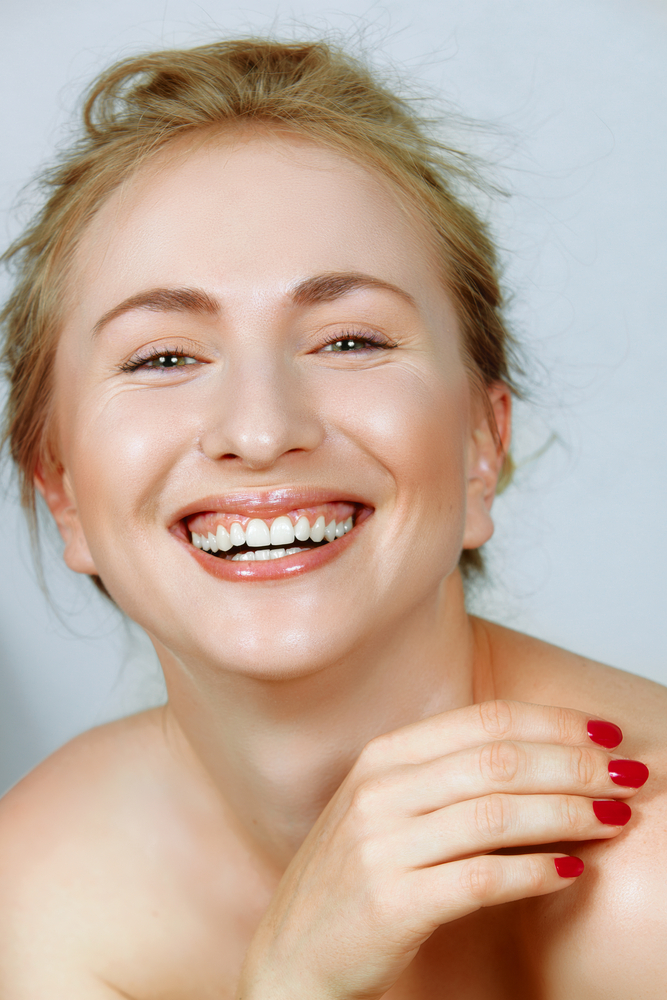 Wash face everyday
Get rid of excess dirt and oils by washing face first thing in the morning and at night. Never go to sleep with makeup on. Similarly, do not overwash face. Beauty experts recommend to wash face twice daily. Excessive washing only irritates skin, thus making you prone to more breakouts! It is also important to keep your skin care routine simple. Never overapply. Do not use more than 2 products for your skin all at the same time.
Invest in skin brighteners
There are lots of best skin brighteners piling up in the shelves in the market, yet women are often vacillating as to what's best for them. The secret to choosing skin brightening products lies on its ingredients, not the price. In its most basic sense, skin brighteners work by wiping out (or at the very least, lessening) pigmentation, discoloration and acne scars. Look for these key ingredients and notice the difference on your skin following few applications: Kojic acid, Alpha Arbutin, Aloe Vera and Vitamin A.
Give meladerm a try
Meladerm is a skin lightener/brightener that is taking the global skin care market by storm. The product promised to reduce hyperpigmentation , dark spots, melasma, uneven skin tone, freckles and scars in just 2 weeks! Unlike other skin brighteners, it does not contain any damaging, cancerous ingredients – no steroids, no parabens, no hydroquinone. Thus, the product is not only effective but also safe to consumers. It is made from natural extracts such as Licorice, Bearberries and Mulberry plants. Yes. The product is tested for its effectiveness. But like any other skin care product, best results doe not happen overnight. So, it is important to be patient, and dedicate a considerable amount of time to the whole process. Before applying Meladerm, wash and pat dry skin. Put it on the affected region twice daily. The product is also best used following exfoliation. To avoid sensitivity reaction, steer clear from prolonged sun exposure and heavy tanning.
Exfoliate
Regular exfoliation lightens up skin by scrubbing off dead skin cells and allowing new cells to rejuvenate. Added benefits of exfoliation include unclogging the pores, lessening the appearance of wrinkles and minimizing breakouts. It is important not to overdo exfoliation as it can be counterproductive. Contrary to popular belief, exfoliation does not thin skin. Exfoliate at least twice a week, although some people do exfoliate everyday. See what works best for your skin.
Apply moisturizers and sunscreens daily
Moisturizers keep skin hydrated while sunscreens protect skin against damage from sun and heat. Use oil-free, noncomedogenic sunscreens and moisturizers with an SPF of no less than 30. Apply a moderate to thicker amount of moisturizer and sunscreen to ensure maximum protection. This is because when applied lightly, they can accelerate dry skin problem and make wrinkles more visible. While moisturizers and sunscreen do not reverse wrinkles, they can lessen their appearance and make your skin plump up. Look for the best product for your skin type, and spot on the key ingredients.
Conclusion
A brighter and clearer skin is acquired by using cosmetic products and/or natural approach. Whichever method you use, keep the routine simple and always use the right product for your skin.
Kathy Mitchell was born and raised in the USA. She has done MA in English literature. She is contributing to consumer health digest, which is a leading health news platform. Get connect with her on Facebook and twitter.